May
28
Tue
2019
Solar Austin Happy Hour
May 28 @ 5:30 pm – 8:00 pm
Please join us for our May happy hour where Amanda Bybee will share the story of the Clean Energy Credit Union (CECU), a first-of-its-kind financial institution dedicated to providing affordable financing for clean energy products or services, such as EV purchases or home energy efficiency projects or solar retrofits.
In addition to serving as a volunteer on the Supervisory Committee of the credit union, Amanda worked to obtain the CECU's federal charter as a not-for-profit, tax-exempt cooperative that is democratically owned and controlled by its members on a one-vote-per-member basis. While the CECU is unique, it is not Amanda's first foray into deeply democratic co-operative business structures.
In 2016, Amanda helped to earn a SunShot Initiative award from the US Department of Energy to found the Amicus O&M Cooperative, where she serves as CEO. This operations and maintenance cooperative brings together a network of service providers across the country to offer coordinated services for geographically distributed portfolios of solar assets.
Its sister organization, Amicus Solar, is a member's-owned buyers cooperative for solar installation companies. Both of these cooperatives are cultural and business offshoots of Colorado-based Namasté Solar, an employee-owned and B Corp-certified solar EPC. Prior to joining Namasté Solar in 2006, where she held numerous roles over an 11-year span, Amanda worked as a "Jill-of-all-trades" at Austin-based Meridian Solar. Amanda started her solar career in 2003, promoting renewable energy as the coordinator of Public Citizen's Solar Austin Campaign."
We hope to see you all at Scholtz's!
Sincerely,
Jun
9
Sun
2019
Cool House Tour-Austin

@ Cool House Tour
Jun 9 @ 10:00 am – 11:00 am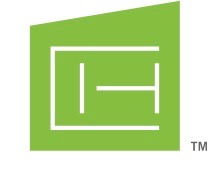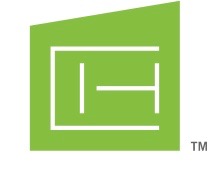 Welcome to the 23rd Annual Cool House Tour , a collaboration of Austin Energy Green Building (AEGB) and the Texas Solar Energy Society (TXSES). This year's tour features three remodels, three new homes, an Accessory Dwelling Unit (ADU) and a wildlife sanctuary residence. Project teams will be on-site to answer your questions. Austin Energy representatives will be at one of the tour stops showcasing energy saving residential offerings, renewable energy and electric vehicles. Purchase tickets online or pick up your guidebook ticket at the Austin Habitat for Humanity ReStore, read more about green building features and map your day in advance. Visit the homes in any order you wish. Enjoy the tour and thank you for caring about energy use, its personal and social costs and the importance of sustainable development.
The guidebook is your ticket to visit the homes!
LEED AP and AIA continuing education credits are available for this event. AIA professionals receive one credit per project. LEED AP professionals must visit a total of six projects minimum to receive continuing education credits.