A basic guide to help you find the solar energy system that's right for you.
By Micah Jasuta, Austin Energy
As costs are declining and the popularity of solar is growing, more and more people are installing solar photovoltaic (PV) systems at their homes and businesses. So how do solar shoppers learn about the products they are buying? How do you know your installer is offering you a quality solar system at a reasonable price? With a few tips and tricks, you can become an expert solar power shopper.
The ABC's of Going Solar
Solar modules convert sunlight into electricity measured in kilowatt-hours (kWh). You either consume the solar electricity or, if it exceeds your immediate needs, feed it into the electric grid.
Your system size is commonly expressed in kilowatts (kW), which represents the maximum direct current (DC) capacity of the system or array. This is simply the product of the number of modules times the module's nameplate power rating. For example, 20 modules, each rated at 300 watts, would comprise a 6 kW array.
Your system's yield, the amount of electricity it will generate throughout the day, will depend on the specifications of your system such as the array's tilt, orientation (north, south, east, west), shading, DC-AC conversion ratio, and other unique factors. The TXSES and Department of Energy websites offer additional basic solar details.
Your utility governs how your solar system affects your electric bill, and policies vary widely across the state. Some utilities have a net metering policy, where your monthly solar production offsets your total energy consumption, and you pay only for the remainder, or "net" energy use. Other utilities may compensate for unused electricity sent back to the grid at a rate lower than the retail rate, or may offer no compensation at all. Austin Energy has adopted a "Value of Solar" rate, where all of your solar energy is credited to your bill at a pre-set rate, offsetting your electric consumption charges. Check with your electric utility to learn how their solar rate works. You can also learn more about solar policies at DSIRE.
The Federal Investment Tax Credit (ITC) allows eligible homeowners who purchase solar energy systems to claim an income tax credit up to 30 percent of the installed cost. The ITC is available until the end of 2021, though it will ramp down starting in 2019. Some utilities and municipalities offer additional solar incentives and The Department of Energy and DSIRE websites offer more information on incentives, as may your electric utility and city government websites.
What Exactly Are You Buying?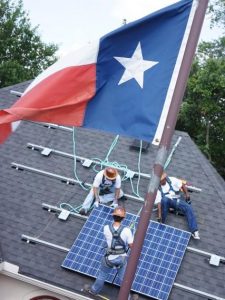 The main components of a solar system consist of the solar modules (also called panels), the racking that attaches the modules to your roof or the ground, the cabling to your electric service panel, and one or more solar inverters that convert DC electricity from the modules to AC electricity used in buildings. Various manufacturers make these components and they may carry different warranties, which generally run from 10 to 25 years. Be sure to understand your warranties for both installer workmanship and major components. What do they cover, and who pays the labor cost to replace a failed component covered under warranty?
Solar is a big investment no matter what equipment you buy or how you pay for it. As with any business, solar installers are not created equal, and you will need to do some research to find the one that is right for you. You may choose to search the internet, consult Yelp and the Better Business Bureau (BBB), or websites such as Solar Reviews for consumer intelligence on installers. However, the most reliable way to choose your contractor is to consult with friends and family, your utility company, and other trusted sources to find a few good installers who work in your area. Always check references before choosing an installer.
Installers should understand your energy consumption and your utility rates, inspect your roof to determine its suitability for solar, and answer your questions. This culminates in a customized proposal that explains what you are buying, how much it costs, and your electricity cost savings over time. It is recommended to receive at least three solar proposals before moving forward with your solar installation.
Apples to Apples
By comparing certain aspects of the proposals you receive, you can simplify your analysis to make differences more evident. Comparing your proposals using these metrics will help you ask your solar suitors the right questions.
System Price per Watt ($/W). A quick method of comparing the costs of different solar proposals is to determine what you are paying per watt. According to EnergySage, the average price per watt in Texas in 2016 for a 6 kW system was between $2.81 and $3.64 before taking the Investment Tax Credit. Therefore, the average 6 kW system in Texas should cost between $16,860 and $21,840 before any credits and rebates. Many factors affect the price per watt, including the quality of the modules, the aesthetics of the array, the type of inverter(s), the complexity of your roof, and the size of the system.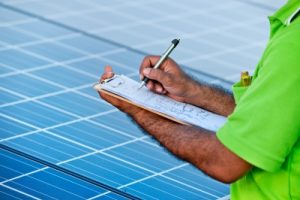 Production Estimates (kWh per kW). Production estimates are often difficult to compare. The proposals you receive may have fundamental differences and may estimate non-comparable annual electricity yields. Nonetheless, you can divide the number of annual kWh's that the system is expected to generate by the system kW size. By normalizing the production estimates in this way, you can gain insight into which proposals are making aggressive estimates, and which are being conservative. There may be valid reasons for a high yield estimate, so ask your installer to explain. If you are interested in getting into the nitty gritty details, NREL's PVWatts calculator allows you to create your own solar scenarios.
Utility Inflation Rate. One way solar proposals often differ is the assumed amount that utility rates will increase over time. While many proposals use the national average, this may not reflect your local rates. If one proposal uses an aggressive utility rate escalator and another uses a conservative figure, everything else being equal, the financial predictions will look better in the aggressive proposal, even if there is no basis in fact for that assumption.
In general, proposals with a high system price per watt, high production estimate, or high utility inflation rate warrant further scrutiny. Do not be shy to ask questions; the installer should be happy to explain why their product warrants these higher estimates. Your knowledge and persistence will ultimately lead to hiring a quality installer and receiving a system that will perform to your expectations.
Before Signing on the Dotted Line
Contracts are dense, involved documents that are tempting to skim. However, disputes have arisen between customers and contractors, so it behooves you to know the rules of the game before you play it. Take the time to read and understand your contract before signing it. Some key facets you should ask about are how long you have to cancel a contract, and the installer's commitment to an installation timeline.
Texas law requires anyone installing, or offering to install, a solar system on a home or business to have a Texas Electrical Contractor's License (TECL) from the Texas Department of Licensing and Regulation (TDLR). The company's TECL must be clearly written on all proposals, contracts, invoices, and business cards. Even if the company who prepared your proposal will be subcontracting the labor, they must still be a licensed electrical contractor.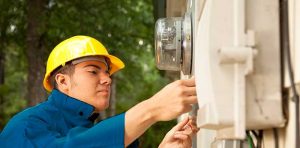 Be very careful with third-party marketing companies offering a solar system. For a solar contract to be valid in Texas, the company you sign a contract with must be the same company that prepared your solar proposal and pulls the permits for your installation. Although it is not a statewide requirement, strongly consider a contractor who is NABCEP PV Installation Professional certified.
Use the TDLR website to search for your contractor and read the law about your electrical contractor's responsibilities.
After reading this, I hope that you have the basic knowledge to engage solar contractors in a conversation, request a proposal, compare it to other proposals, and make the best decision for you and your family.
Micah Jasuta has worked in the solar industry in sales, design, project management, and installation capacities. He is currently with Austin Energy, a municipal utility, where he works daily with customers and installers to help make going solar the best experience for everyone.