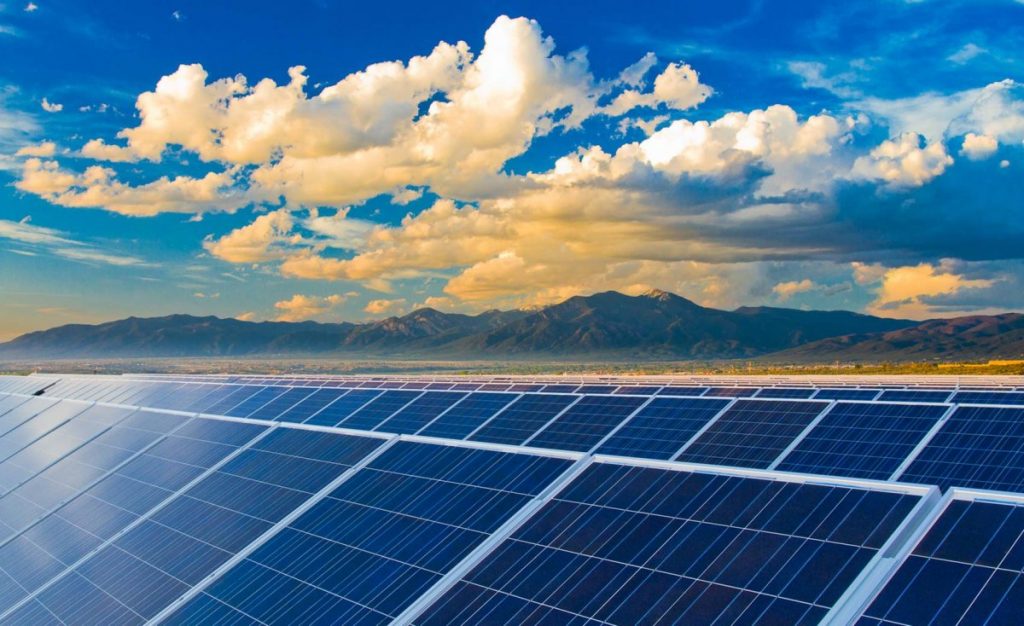 By Katherine Searcy, Cation Consultants
In the April 2017 Solar Reflector, I described the obstacles to growth of community solar, the characteristics of successful programs, and the array of programs sprouting up across Texas. Throughout this time, community solar has continued its rapid growth across the country and within the Lone Star State. According to Greentech Media (GTM), community solar installation rates through Q2 2017 are on track to grow by 400 MW by year-end, which would double the cumulative installed capacity.
In this second installment, I provide updates on new and emerging programs, discuss the variety of program options employed in Texas, and share strategies for cost reduction.
Program Updates
Since our April article, several community solar programs have begun operations, announced start dates, or entered the planning phase. El Paso Electric (EPE), a regulated IOU, built a 3 MW system and leases capacity to customers. Commencing enrollment in early March and fully subscribed within one month, the facility serves 1500 customers with 500 customers on a waitlist.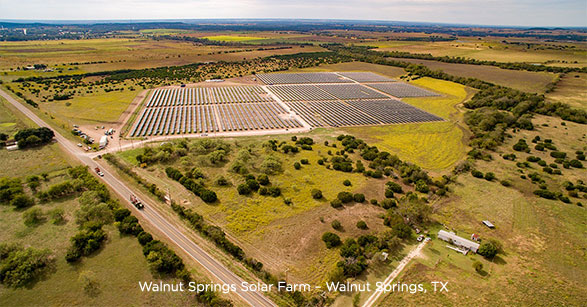 Another utility company, Tri-Eagle Energy sells their "SunEagle" product in the North Texas retail market. Located in Walnut Springs, this 5 MW project also reached full participation this year.
New Community Solar Programs
Several Texas facilities are gearing up new operations, as well. Guadalupe Valley Electric Cooperative (GVEC) is constructing the 2-MW Nash Creek facility near Seguin, east of San Antonio, as part of their SunHub program. Signups for the GVEC program began in September, and they expect to begin operations in mid-November.
Pedernales Electric Cooperative (PEC), one of the largest cooperatives in the nation, has committed to 15 MW of community solar consisting of 1 MW facilities located throughout the PEC service area. They began construction in May on the first 2 MW. PEC will begin enrolling customers in early December and commence billing in February 2018.
United Cooperative Services (United), a large distribution cooperative located in North Texas, began construction in August on a 9.9 MW facility in Bosque County. United anticipates construction will be completed by year-end, and their program will begin in the first quarter of 2018.
Earlier this year, Austin Energy's 185 kW community solar pilot sold out in less than a month. The next phase, a 2 MW project renamed La Loma (from Kingsbery), will begin operations in December and will serve 300 to 350 customers. With little to no marketing, almost 200 customers have signed on to a waitlist, and La Loma will likely reach full subscription quickly.
And these programs won't be the end of it, either. Utilities and developers across the state have announced plans for several additional programs. Tri-Eagle has long-term plans for two more community solar facilities of undetermined size in the Waco area, near Robinson City and Bruceville. Kerrville Public Utility Board (KPUB) is planning a 1 MW system for low- and moderate-income (LMI) customers. Likewise, a coalition among nonprofit Trailhead Energy, NeighborWorks Waco, and Green Mountain Energy's Sun Club is developing a 100 to 200 kW program for LMI customers near Waco.
Program Design and Contracts
As I described in April, community solar programs enlist customers through either ownership-based or subscription-based pricing structures. Currently, ownership-based programs offer financial benefits to those who can afford the upfront costs or obtain financing, while subscription-based programs often exact a rate premium for community solar. However, subscription-based programs are easier to sell because they require few, if any, upfront costs to the customer.
With only two ownership-based Texas programs, the subscription model is dominant, and this looks to be good news for widespread adoption prospects. A nationwide marketing survey suggests that subscription programs can boost participation in multiple ways. Utilities often conduct their own customer surveys to determine local preferences, tailor program details (such as subscription type, contract length, price-lock period, and enrollment or cancellation fees) to local conditions, and improve the likelihood of a successful, fully subscribed program. For example, Austin Energy conducted surveys of several customer segments, and the resulting program mirrored many suggestions from the nationwide survey. The strong initial interest in their program, despite minimal marketing, indicates they have successfully addressed a need.
As with many things in life, the devil is in the details. The various community solar tariffs are quite detailed and beyond the scope of this article, but the following summary provides some perspective. Please refer to the program websites listed below for more information.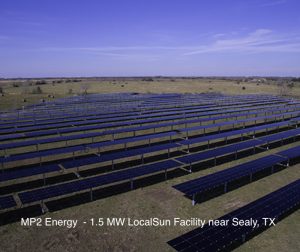 Texas community solar subscription-based programs divide almost evenly between offering a separate rate, selling kWh blocks, or leasing kW capacity. Austin Energy, MP2 Energy, and Tri-Eagle Energy use the rate model. Bandera, Co-Serv, Mid South, and Guadalupe Valley (GVEC) sell kWh blocks, usually in 100 or 200 kWh increments, but the details vary widely.
El Paso Electric (EPE) and PEC lease kW capacity. Though these utilities may use the "block" terminology to describe their programs, the two programs are unique because customers do not subscribe to fixed kWh blocks of energy each month. Rather, customers pay for a portion of the community solar array's output, which varies each month. This arrangement more closely resembles a panel lease, though no customer ownership accrues over time.
For the block and lease programs, a utility can offer more flexibility to customers through low minimum subscription requirements and smaller capacity increments. The specific choices selected by a utility reflect the competing priorities of project stability, which favors larger increments, and customer flexibility.
Of the three subscription models, the rate model is the sole option to offset a customer's entire electric usage each month with renewable energy. In these programs, utilities purchase external renewable energy on behalf of community solar customers when their collective demand exceeds production from the project's array. In contrast, with block and lease programs, the utility assumes no responsibility for purchasing renewable energy beyond what is produced by the community solar array.
Price Premiums
Cost premiums for subscription-based programs range from zero to over 3 cents/kWh compared to regular residential rates. The Pedernales program does not charge a premium, and Bandera's premium is less than 0.5 cents/kWh. Austin Energy charges approximately a 1.5 cents/kWh premium. Tri-Eagle's program, which operates in the Oncor retail market, charges 1.7 cents/kWh more than the average fixed-price offer, and MP2's program charges 3.2 cents/kWh more than the average fixed-price offer in the CenterPoint retail market.
Cost Reduction Strategies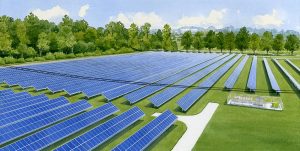 Soft costs are the non-hardware costs associated with going solar. They include design, permitting, financing, and installation labor, as well as the expenses solar companies incur to acquire new customers, pay suppliers, and cover their bottom line. Although the costs for solar panels have plummeted in recent years, soft costs have not declined as rapidly. As a result, soft costs comprise the majority of community-scale system costs.
The Department of Energy (DOE) SunShot Initiative and the Rocky Mountain Institute (RMI) SHINE programs have sought to reduce solar soft costs. In a March 2016 report, RMI estimated that utilities and developers could reduce community solar costs by up to 40 percent through individual and collaborative efforts. Under advisement from RMI, Pedernales implemented several cost reduction strategies, such as "aggregation" and "utility and/or city-supported development."
Aggregation is the bundling of small facilities into one larger umbrella contract. Pedernales bundled 15 1-megawatt systems into a single project and saved an estimated $10 to $15 per MWh (1 to 1.5 cents/kWh). The cost reductions resulted from "economies of scale from bulk procurement, efficient labor use, and efficient equipment usage." Further, Pedernales sized each facility just below one megawatt to avoid more expensive ERCOT-imposed interconnection costs for larger facilities.
Host utilities and cities can support development by finding and securing sites on behalf of the developer. For the Pedernales program, PEC found initial sites on municipally owned land in Johnson City. This support reduced costs by an estimated $3 to $5 per MWh (0.3 to 0.5 cents/kWh).
Together, aggregation and site procurement support saved PEC customers 1.3 to 2 cents/kWh. When compared to price premiums charged by other Texas programs, these strategies likely explain why PEC does not charge a community solar price premium.
Conclusions
Community solar continues to grow rapidly across the country and within the Lone Star State despite the complexity and challenges these programs entail. The Texas utility landscape encourages a variety of approaches to increase adoption of community solar. Utilities can improve their success rate by surveying and educating customers throughout project development, and aggregation of multiple smaller community solar facilities, collaboration with developers, and other techniques can lower costs. These strategies may enable community solar at the same price as conventional electricity. Achieving price parity would enhance the promise of community solar: to provide right-sized, cost-effective solar to all Texas utility customers regardless of housing situation or income.
Active Projects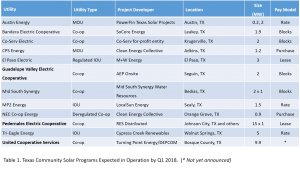 Community solar projects are available to urban and rural customers across the state in both regulated and deregulated markets. All utility types have entered the game: nonprofit co-operatives (Co-op), municipally owned utilities (MOU), and for-profit, investor-owned utilities (IOU). Table 1 lists 12 programs in Texas that are currently operating or will be by the first quarter of 2018. Utilities listed in bold are recent additions. We welcome readers to alert us to other programs that escaped our attention.
Additional Utility Resources
For additional information about the programs outlined in Table 1, please consult the following links:
Austin Energy, Bandera Electric Co-operative, Co-Serv Electric, CPS Energy, El Paso Electric, Guadalupe Valley Electric Cooperative (new), Mid South Synergy, MP2 Energy, NEC Co-op Energy, Pedernales Electric Cooperative (new), and Tri-Eagle Energy. United Cooperative Services does not yet have a program web site.
[REVISION NOTE: The price premiums in the original version of this article were revised to reference "average fixed-price offers" calculated by the Association of Electric Companies of Texas in each retail area. Using these reference points, the Tri-Eagle premium is 1.7 cents/kWh and the MP2 premium is 3.2 cents/kWh.]
Katherine Searcy, P.E., is a Principal Engineer at Cation Consultants, PLLC. She has consulted for over 15 years to utilities and to other energy-intensive industries. She strives to implement and improve technologies that reduce our environmental impact. Email: ksearcy@cationconsultants.com