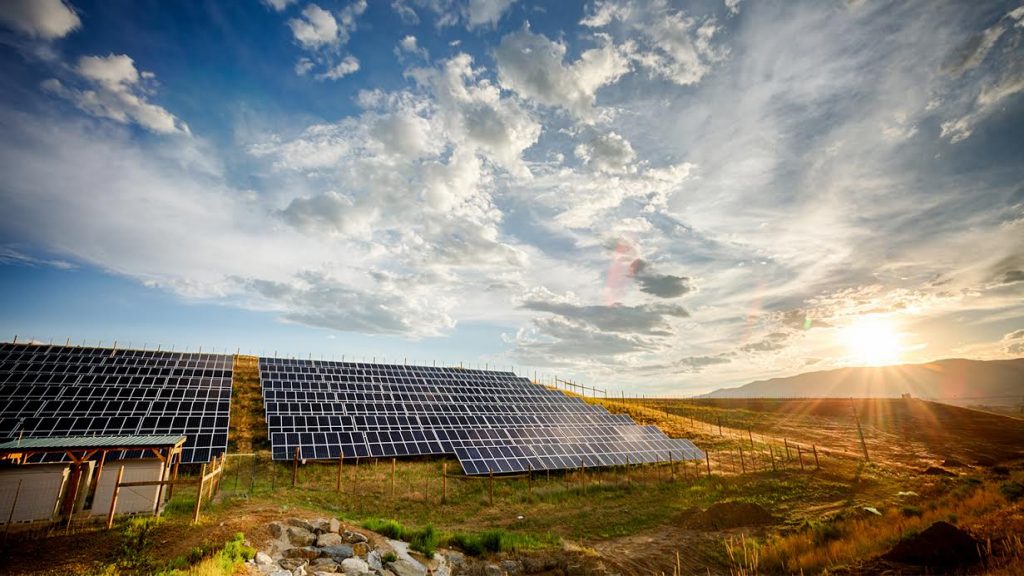 By Katherine Searcy, Cation Consultants
In the November 2016 Solar Reflector newsletter, I introduced a growing approach to solar deployment around the country known as community solar. Through community solar programs, electricity customers purchase or subscribe to a portion of a large solar array, which is typically located within the customer's utility service area. The utility then assigns credits directly on the customer's bill. This relatively new approach could enable solar access for the 75 percent of U.S. households that lack either the unshaded roof space or the financial means to install rooftop solar; in essence, community solar promises solar access to all.
According to Greentech Media (GTM), utilities and developers installed an estimated 218 MW of community solar in 2016, raising the cumulative U.S. installations to 343 MW. With the extension of the 30 percent Investment Tax Credit (ITC), GTM predicts that community solar will reach a 500-MW annual market by 2019 and will exceed 2,000 MW (2 GW) of cumulative installed capacity by 2020. Not surprisingly, this estimate for cumulative capacity is a few hundred megawatts higher than their prediction prior to the ITC extension. After this year, GTM predicts incremental market growth through 2020, predominantly in states that have enacted supportive legislation.
Community solar programs are simple in theory yet complex in practice, as the Texas utility landscape is varied and the policy details can be daunting. Therefore, this article will be the first of two installments addressing how utilities in the Lone Star State are implementing this promising solar strategy.
Growing Pains
In November, we touted the many benefits of community solar for consumers and utilities. Given the myriad advantages, why do market analysts forecast such modest incremental growth in coming years?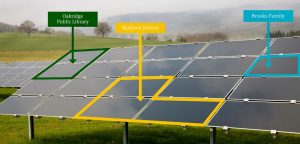 In the first place, the market is new and just now graduating from its experimental stage into wider deployment. Especially here in Texas, all energy sources compete with our current surplus of inexpensive natural gas. Despite the plummeting costs of solar, the shale gas boom has kept conventional electricity costs very low. Furthermore, community solar programs often require the utility to create new billing system functionality to account for the solar energy credited to each participant's monthly statement. Because the Texas utility landscape is complex, so also are the integration challenges for these groundbreaking programs.
Though community solar benefits are real, they have not yet demonstrated repeatable success in this emergent field. Financing new projects ("bankability") can be challenging and expensive, and the market often competes with individual rooftop solar ownership. Because programs can replace community solar participants who withdraw or default, bankability should be less of an issue in theory. However, advocates simply lack the operational experience to demonstrate reliable positive results. Therefore, the expansion of community solar programs has relied predominantly on state-level legislation or leadership by individual utilities, as evidenced by the states where community solar is flourishing.
Low natural gas prices mean that customers in subscription programs currently pay a community solar premium; therefore, price-sensitive and lower income customers may not be interested. However, considering the historical volatility in natural gas prices and the relentless decline in solar prices, community solar pricing may soon become competitive with conventional retail energy rates.
Texas has a particularly complex electric utility landscape. The state contains regulated monopolies comprising co-operatives, municipally owned utilities, and investor-owned utilities as well as deregulated, competitive retail markets in which investor-owned utilities compete for customers. Texas also has one deregulated co-operative, NEC Co-op Energy; only a handful of these deregulated co-operatives exist across the country. Each of these organizational classes has a distinct set of stakeholders, motivations, and markets that influence how they conduct business and how they implement community solar programs. On top of this diversity of utility types, a total of four electric grids operate in Texas. Though the Electric Reliability Council of Texas (ERCOT) serves most of the state, three additional grids serve portions of Texas: the Midcontinent Independent System Operator (MISO), the Southwest Power Pool (SPP), and Western Electricity Coordinating Council (WECC).
Due in part to this extensive market complexity, Texas lacks statewide legislation for virtual net metering or other supportive policies to drive community solar forward, and that is unlikely to change in the near future. Therefore, utilities, cities, and third parties must lead independently of the state to expand this nascent market.
The Road to Success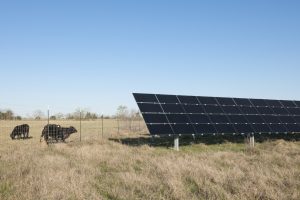 It is instructive to define the characteristics of a successful community solar program. The Smart Electric Power Alliance (SEPA) has suggested that successful programs are fully subscribed, return value to all ratepayers in an economically balanced and equitable manner, and deliver high levels of customer satisfaction. It is critical to engage customers throughout the development process: first through market research, then with marketing and outreach, and finally with customer support and feedback mechanisms. Several resources can guide Texas utilities and other organizations through development and implementation of community solar programs and offer valuable research that may assist utilities and developers to reduce the soft, non-hardware costs for community solar.
The Shelton Group, in collaboration with SEPA and funded by the Department of Energy's SunShot Initiative, surveyed more than 2,000 American residential consumers in December 2015 to understand customer community solar preferences. Dan Chwastyk, Utility Strategy Manager at SEPA, summarized the survey's findings: most customers are not familiar with community solar, despite having interest in solar energy; therefore, customer engagement requires education. Further, "how a program is designed — the upfront costs, financing options, length of contract obligation, and subscribers' ability to track output from their panels — can all influence customers' decisions. Program design and marketing that appeal to specific customer concerns and interests can be critical."
A key decision is whether to offer an ownership-based program (e.g., purchasing the panels upfront) or a subscription-based program (e.g., paying for monthly kWh blocks, paying a separate kWh rate, or leasing kW capacity). On a national scale, customers interested in community solar divide almost evenly between those who prefer ownership versus subscription. Currently, ownership-based programs offer financial benefits to those who can afford the upfront costs or obtain financing, while subscription-based programs often exact a premium for community solar. However, subscription-based programs are easier to sell because they require few, if any, upfront costs.
For subscription programs, the Shelton Group recommended eliminating enrollment fees, offering flexible contracts, and eliminating penalties for exiting the program. For ownership programs, they advised offering financing and contract lengths of five to ten years, akin to a car lease. Targeted market research will enable Texas utilities to tailor their programs to local preferences.
Active Projects
Texans always love a challenge. Despite the growing pains, community solar projects are now available to urban and rural customers across the state in both regulated and deregulated markets. All utility types have entered the game: nonprofit co-operatives and municipally owned utilities as well as for-profit, investor-owned utilities. Table 1 lists nine programs in Texas that are currently operating or will be by early summer 2017. ERCOT stipulates that any distributed energy system larger than 1 MW must register as a generator; therefore, Texas community solar systems are sometimes sized just below this limit.

In the next installment, we will highlight contract terms and the community solar premiums Texans are paying across the state. We will also discuss how Texas organizations are implementing the latest strategies to reduce program soft costs. Finally, we will list a growing number of community solar projects, like the large commitment the Pedernales Electric Cooperative has made, coming down the pipeline here in the Lone Star State.
Additional Utility Resources
For additional information about the programs outlined in Table 1, in alphabetical order, please consult: Austin Energy, Bandera Electric Co-operative, Co-Serv Electric, CPS Energy, El Paso Electric, Mid South Synergy, MP2 Energy, NEC Co-op Energy, Tri-Eagle Energy.
Katherine Searcy, P.E., is a Principal Engineer at Cation Consultants, PLLC. She has consulted for over 15 years to utilities and to other energy-intensive industries. She strives to implement and improve technologies that reduce our environmental impact.