Texas Solar Energy Society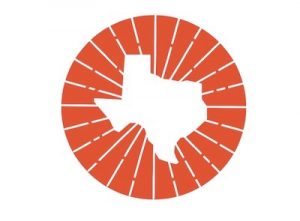 The Texas Solar Energy Society (TXSES), a 501(c)(3) non-profit, has launched a search for a new Executive Director to succeed Lucy Stolzenburg. Effective December 31, 2019, Lucy is resigning from her role heading TXSES for the past seven years.
"When I first volunteered with TXSES in 2007, solar power was still a bit of a mystery to the general public. By 2012 when I became Executive Director, knowledge was more widespread, but still far short of what we see today. Many Texans now enjoy the benefits of solar power on their roofs, through a community solar program, or know someone who does.
The journey to a renewable energy future is far from over and I believe it is time for new leadership with fresh ideas to accelerate our state's awareness of the value and the monumental need for clean, safe, locally harvested solar energy for every Texan."
TXSES is seeking an Austin-based professional to manage and lead the organization, which is supported by non-profit groups, business and individual members, and other generous donors. The Executive Director will be responsible for increasing and diversifying revenue streams; establishing, directing, and executing strategic programs; and acting as the TXSES ambassador and liaison with the public, government, affiliated organizations, and other stakeholders.
The successful candidate must be a skilled self-starter, prepared to drive the organization in a time of growth, comfortable working in a consensus-driven environment, and adept in building collaborative relationships with the Board of Directors, volunteer staff, and community.
The executive transition plan anticipates that the new director will work in concert with the current director for several months in 2019 on a part-time or full-time basis. The salary for the position is commensurate with experience within the framework of the organization's operating budget.
The search is being conducted by the Executive Search Committee of the TXSES Board of Directors.
The full position description, responsibilities, and essential qualifications can be found here
Candidates should send their expressions of interest to txses.search@gmail.com
Please include a resume and cover letter with salary requirements, how you learned of the position, and how your qualifications and experience correspond with our needs and mission.
Candidates may also attach up to three other relevant documents (e.g., published articles, presentations, videos, etc.).
Applications must be received by September 15, 2019; however, submissions will be accepted until the position is filled. Applications received by September 1 will be prioritized. All submissions will be acknowledged as they are received and held in the strictest confidence.
See txses.org for more information about the organization.