—   Solar energy news in Texas and nationally in recent months   —
---
Visit our news archives for notable articles in chronological order dating back to 2017. Join our mailing list to subscribe to our e-newsletter, the Solar Reflector.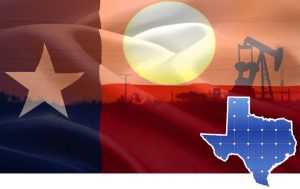 Texas
Skip down the page to National news
McDonald's has signed a power purchase agreement (PPA) for enough Texas wind and solar power to run 2,500 of its restaurants
In this November announcement, Recharge News reports burger giant McDonald's entered into a PPA to purchase renewable energy from a Texas wind farm and solar farm. The 380MW deal shows the traction renewable PPAs are gaining in the United States and globally, in the latest major entry to the U.S. corporate renewable energy segment.
Wells Fargo contracts for enough solar energy to provide 100 percent of its power needs for 400 properties in the ERCOT region 
In this October announcement, Wells Fargo enters a 10-year structured renewable energy agreement with Reliant, an NRG Energy company. The new agreement will provide approximately 62,000 megawatt-hours of solar energy annually to approximately 400 Wells Fargo properties from a new utility-scale solar facility in Texas. The facility will provide 100 percent of the bank's total annual requirements in the Electric Reliability Council of Texas region and 3 percent of the company's national load.
Georgetown sues owner of Buckthorn solar plant over alleged 2016 contract breach
The city of Georgetown, an hour north of Austin, filed a lawsuit against Buckthorn Westex LLC, a subsidiary of Clearway, alleging that the company breached at least three sections of the power contract related to the Buckthorn solar plant in West Texas. This October pv magazine article notes that the city faced a $8.3 million loss from 2016 to 2018, forcing a rise in electricity prices for its customers.
Of America's five biggest solar projects, two are in Texas (#1 and #4), including the giant 577 MW Alamo project in San Antonio
Of the five largest solar projects currently planned or operating in the United States, two are located in Texas, as per this October GTM article. According to the most recent data from ERCOT, the state's grid operator, solar is dominating the Texas interconnection queue, accounting for more than 64 gigawatts of the 111 gigawatts of capacity under study.
ERCOT weathers steamy August, but could Texas become a winter-peaking system?
Austin-based Pecan Street, which manages a neighborhood electric test bed, says electrification could shift Texas to a winter-peaking region through the use of heat pumps, according to a September study. Utility Dive reports that ERCOT's August data shows that the Texas competitive power market worked exactly as it was designed, surviving tight summer reserve margins without any brownouts.
Record setting Texas power prices crash as consumers respond to ERCOT requests to conserve
Spot power prices in Texas crashed on Friday, September 6 from a record high as consumers responded to requests from the state's grid operator to turn down their air conditioners and take other steps to save energy during a brutal heat wave. Reuters reports that next-day power prices at the ERCOT North hub dropped from an all-time high of $974 per megawatt hour (MWh) for Thursday to $73 for Friday.
Can more solar help Texas meet new record peak demand?
On Monday, August 12, the Electric Reliability Council of Texas (ERCOT) set another new all-time peak demand record, reaching 74,531 MW between 4 and 5 p.m., reports pv magazine. One resource that could help to meet this peak demand is solar, particularly when paired with energy storage. But Texas has less solar than you would expect. An ERCOT report published in May identified less than 1.9 GW of utility-scale solar, but with much more on the way.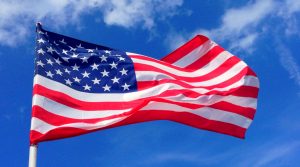 National
The Tracking the Sun report shows distributed solar power systems are getting bigger and better over time
A November Axios article points to the Lawrence Berkeley National Labs report, Tracking the Sun, that underscores how distributed system sizes have been growing, partly reflecting increasing module efficiencies, as many systems are space-constrained based on available roof area. In the residential sector, the median system has nearly tripled this century to 6.4 kilowatts as of last year.
Lazard analysis shows costs for utility-scale solar have been falling about 13 percent annually for the last five years
This November Utility Dive article says renewables continue to get cheaper, just not as fast as before, according to an annual Lazard analysis. Continued declines in the cost of renewable technologies are pressuring conventional resources, and onshore wind costs have declined a more modest 7 percent annually.
Roth Capital Partners forecasts 25 percent year on year growth in both 2019 and 2020 for the U.S. residential solar power market
Analyst Philip Shen, of Roth Capital Partners, noted the above projection in his most recent October Solar Snapshot newsletter, pv magazine reports. Shen says that interviews with significant suppliers suggests growth greater than 25 percent, while interviews with executives at Solar Power International suggested their estimations are conservative and that 30-50 percent growth is not out of question.
First Solar is officially the Western Hemisphere's largest solar manufacturer with new 1.3 GW Ohio plant
In  October, the PV maker officially completed its massive manufacturing facility in Lake Township, Ohio, which brings it to 1.9 GW of manufacturing capacity in the state, pv magazine reports. The factory will help to meet the overwhelming demand for the company's thin-film, cadmium telluride, Series 6 modules. Earlier this year Hanwha Q Cells opened a 1.7 GW PV module factory in Georgia.
After betting on fossil fuel equipment manufacturing and losing big, General Electric and BlackRock turn to solar
General Electric is not one of the companies that is associated with a serious embrace of the energy transition, and for good reason, pv magazine notes in this October article. From spring 2017 through the fall of 2018, GE's stock collapsed, leading to a 74 percent decline in market capitalization, and a loss of $193 billion to investors. That is slowly changing with a new emphasis on distributed solar.
Tesla breaks storage records in 3rd quarter, with 477 megawatt-hours of energy storage deployed
The most dramatic company in energy announced in October record breaking battery storage deployment, pv magazine reports. Until recent quarters, Tesla's battery cell manufacturing capacity was constrained and devoted almost entirely to its electric vehicle division. That constraint has eased, allowing the company to edge out its previous record mark of 415 MWh of storage, set in Q2 2019.
Wood Mackenzie and SEIA report a record 37.9 GW of utility-scale solar was under contract at the end of Q2
The September U.S. Solar Market Insight report from Wood Mackenzie and Solar Energy Industries Association for the end of the second quarter has been released, pv magazine reports. The volume of large-scale solar projects under contract across the nation ballooned to 37.9 GW, with 8.7 GW of these currently under construction, and 11.2 GW of new projects won contracts in the first half of the year.
The Rocky Mountain Institute (RMI) reports that renewables and storage are poised to undercut natural gas prices and increase stranded assets
Carbon-free resources are now cost competitive with new natural gas plants, according to a pair of September RMI reports, as per Utility Dive. Wind, solar, and storage have reached a "tipping point," and are price competitive alongside natural gas while providing the same reliability services. If all the proposed gas plants are built, 70% of those investments will be rendered uneconomic by 2035.
Lawrence Berkeley National Laboratory's (LBNL) annual report shows U.S. residential solar is getting bigger, cheaper, and more efficient in 2018
LBNL released Tracking the Sun, the Department of Energy's September report on the price of grid-connected photovoltaic systems. National median residential installed prices fell by 20 cents per watt (5 percent). Module efficiencies continue to grow, to 18.4 percent across all systems, a full percentage point higher than the prior year, reflecting a sharp increase in the share of monocrystalline modules.