—   Solar energy news in Texas and nationally in recent months   —
---
Visit our news archives for notable articles in chronological order dating back to 2016. Join our mailing list to subscribe to our e-newsletter, the Solar Reflector.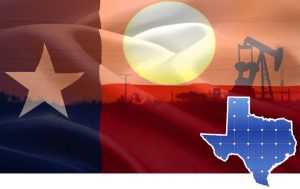 Texas
Skip down the page to National news
Record setting Texas power prices crash as consumers respond to ERCOT requests to conserve
Spot power prices in Texas crashed on Friday, September 6 from a record high as consumers responded to requests from the state's grid operator to turn down their air conditioners and take other steps to save energy during a brutal heat wave. Reuters reports that next-day power prices at the ERCOT North hub dropped from an all-time high of $974 per megawatt hour (MWh) for Thursday to $73 for Friday.
Can more solar help Texas meet new record peak demand?
On Monday, August 12, the Electric Reliability Council of Texas (ERCOT) set another new all-time peak demand record, reaching 74,531 MW between 4 and 5 p.m., reports pv magazine. One resource that could help to meet this peak demand is solar, particularly when paired with energy storage. But Texas has less solar than you would expect. An ERCOT report published in May identified less than 1.9 GW of utility-scale solar, but with much more on the way.
Wind beats coal as an energy source for the first time since the Electric Reliability Council of Texas (ERCOT) began collecting data
A July ERCOT report shows that 22 percent of the state's energy was derived from wind in the first half of 2019, overtaking coal by 1 percent, Utility Dive reports. While Texas leads the nation in installed wind capacity by a significant amount, most of the new energy generation projects being considered for the ERCOT region are utility-scale solar and wind facilities.
What is Texas rooftop solar really worth?  A policy report urges regulators to seriously consider the benefits provided by distributed generation
Environment Texas Research and Policy Center and Frontier Group have released a July report: The True Value of Solar: Measuring The Benefits of Rooftop Solar Power, which calls on the Public Utility Commission of Texas (TPUC) to promote solar more actively than it does and has, with a focus on rooftop solar as a leading option for our energy future, reports pv magazine.
Lower Colorado River Authority (LCRA) contracts for 141 MW from Borden County solar plant
In a July post, DailyTrib.com reports that LCRA is adding 141 MW of solar power to its renewable portfolio. The Juno west Texas solar farm will augment 10 MW of solar and 295 megawatts of hydroelectric generation at dams along the Highland Lakes. LCRA provides wholesale electricity to Pedernales Electric Cooperative, the Bluebonnet Electric Cooperative, and cities such as Burnet and Llano.
The City of Garland, Texas notified the Electric Reliability Council of Texas that the 470 MW Gibbons Creek coal plant will be officially retired
According to this July pv magazine article, specific plans for replacement power for the Gibbons plant have not been announced, because the plant is already in a mothballed status. The cities of Denton, Bryan and Garland have invested in a solar project to be constructed in Lamar County, expected to be somewhere between 200 and 500 MW in capacity upon its anticipated completion in June of 2022.
Facebook invests directly in a 379 MW Texas solar project which could be a sign of deals to come in the corporate renewables market
In what could be an important new model for future corporate solar investments, Facebook announced that it is the sole tax-equity investor in the 379 MW Prospero solar project developed by Longroad Energy Partners in West Texas. In this May article, GTM reports that Shell Energy North America is the off-taker, signing a 12-year purchase agreement for the project's power.
Texas cooperatives purchase 7 MW of distributed solar energy via joint bidding process
In this May announcement, the Rocky Mountain Institute completed an innovative competitive bidding process that will help Texas coops capture 7 MW of clean solar energy at competitive prices while strengthening resilience of local electric grids. The buyers include Bartlett Electric Coop, Comanche Electric Coop, Heart of Texas Electric Coop, PenTex Energy and South Plains Electric Coop.
San Antonio scores an additional 5 MW of community solar with solar-paneled covered parking spaces
Staying on course with its strategic Flexible Path, CPS Energy has partnered with Go Smart Solar, a local San Antonio firm, to operate and maintain 5 megawatts (MW) of community-owned solar power. Covered solar parking spaces will be constructed throughout the community in a project that will be known as Big Sun Community Solar.
ERCOT braces for tight supply/demand balance this summer as the oil and gas industry continue to drive electricity demand higher
In their analysis released in early May, ERCOT paints an urgent picture, predicting a new all-time peak demand record and the likely need to enter Energy Emergency Alert status to maintain reliability, Utility Dive reports. The analysis forecasts peak summer demand of 74,853 MW, which would be 1.3 GW higher than the previous peak set last July. Total generation resource capacity is expected to be 78,929 MW.​
Texas collective negotiates wind and solar for under 3¢/kWh for more than twenty public entities
The Texas Renewable Energy Cooperative (TREC), a private contractor under state oversight, has secured renewable energy pricing below 3¢/kWh on behalf of Texas state agencies, cities, medical institutions, college districts, and public and private universities. This May pv magazine article notes that at least 150 MW of wind and solar will be secured in 12+ year power purchase agreements.
Why Texas lags other states in rooftop solar energy
The Dallas Fed notes that a variety of forces explain why Texas residential solar is such a small slice of the pie of rooftop solar deployment, according to this May Axios article. Texas is among just two states that do not force power companies to buy surplus power from residential projects. Electricity is also cheap in Texas, which translates into a relatively longer repayment period to recoup an initial residential solar investment.
The biggest solar farm in Texas at 690 MW, the Taygete Solar Project secures buyers and will begin construction
With the land secured, interconnection in place and buyers of the power on board, it's construction time for the behemoth Taygete Solar Project, pv magazine reports. The April announcement by 7X Energy anticipates groundbreaking in the third quarter of this year. The project is reported to be the 5th largest in the United States.
Starbucks invests in tax equity from a portfolio of eight Cypress Creek Renewables solar farms in Texas
This April Bloomberg article reports that Starbucks is among the few companies that are both buying clean power and investing in tax equity. The company also agreed to buy solar power from two of the Cypress Creek projects, in Wharton and Blossom, Texas. The 10-megawatt solar farms produce enough energy to power the equivalent of 360 Starbucks stores.
The massive 497 MW Roadrunner solar facility, the largest in Texas and second largest in nation, breaks ground
Ground has been broken on the Enel Green Power Roadrunner solar project, a 497 MW behemoth located in Upton County, Texas, and exceeded in size only by the 550 MW Topaz project in California. This February pv magazine article anticipates that the first 252 MW phase will be completed by year end. The remaining 245 MW is expected to reach completion just a year later, at the end of 2020.
Georgetown Utility Systems explains why its purchased power portfolio of wind, solar, and natural gas is currently losing money
Georgetown has often been cited as a renewable energy success story, with well publicized claims that it is powered by 100% renewable energy. In February, the city was subjected to several news media reports that the City's energy contracts were losing money. The Georgetown utility explains what happened in this series of frequently asked questions.
Vehicle to grid testing comes to Texas as Pecan Street and Austin Energy team up
In this February report, Greentech Media describes the launch of Texas' first grid-tied, vehicle-to-grid (V2G) research and testing center. Pecan Street Inc., an Austin-based energy research organization, and the municipal utility Austin Energy, are testing V2G as part of a larger project to optimize the integration of DER, inverters, and smart controls on the grid at utility, commercial and residential scales.
Texas is getting ready for a major boom in its utility-scale solar market, on track to exceed a record 1 GW in 2019
The January ERCOT report released in February shows a connection queue of 11 utility scale projects totaling 1,232 MW that are expected to come online during 2019, reports pv magazine. Five projects totaling 717 MW have met the requirements for being included in planning models and Wood Mackenzie estimates that 440 MW is presently under construction.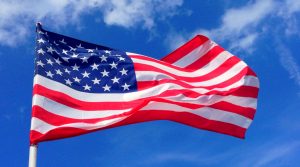 National
Carbon-free resources are now cost competitive with new natural gas plants, according to a pair of September RMI reports, as per Utility Dive. Wind, solar, and storage have reached a "tipping point," and are price competitive alongside natural gas while providing the same reliability services. If all the proposed gas plants are built, 70% of those investments will be rendered uneconomic by 2035.
A banner year for U.S. solar in 2019 has led to tight module supplies and the unfortunate side effect of rising solar module prices, reports pv magazine in this August article. The Energy Information Administration (EIA) reported that 1.4 million PV modules were shipped in the United States in June, the highest monthly volume since 2016. Wood Mackenzie reports that mono-PERC modules rose from 38.2 cents per watt in Q1 to 41.6 cents during Q2, and is expected to rise to 44 cents by the end of Q3, a 15% increase over six months.
Three different retail electricity providers have announced new programs to provide customers the option to buy 100 percent renewable sourced electricity, with one of the three even coming at no additional cost, according to this August pv magazine article. And while the offerings are all for 100 percent renewable electricity, the three are not made the same and feature different pathways.
Just in time for Independence Day, Forbes reports that the LA Board of Water and Power Commissioners is expected to approve a 25-year contract that will serve 7 percent of the city's electricity demand at 1.997 ¢/kwh for solar energy and 1.3¢ for power from batteries. It's half the estimated cost of power from a new natural gas plant. "Goodnight #naturalgas, goodnight #coal, goodnight #nuclear."
In Q1 2019, the U.S. solar market installed 2.7 GW of solar photovoltaic capacity, a 10 percent increase from 2018 and the strongest Q1 in the industry's history, the Solar Energy Industry Association reported in June. Wood Mackenzie forecasts 25% growth in 2019, which increased by 1.2 GW due largely to late project announcements in Texas that raised the state's forecast by 720 MW.
Bifacial solar modules have been excluded from Section 201 tariffs as per a June 12 ruling by the office of the United States Trade Representative, and will no longer pay a 25% tariff on top of the cost at the point of import into the United States, pv magazine reports. BloombergNEF solar analyst Hugh Bromley said, "This could insulate almost the entire utility-scale market from tariffs. I would expect the utility-scale industry to pivot almost 100% to bifacial products."
According to a Wood Mackenzie analyst, wind energy's fight with fossil fuel is transitioning to crafting a strategy to cope with solar, GTM reports in this May article. As the energy transition unfolds in the United States, it introduces new power market dynamics that fundamentally favor solar power over wind.
On May 9, the Sierra Club reached a milestone with their announcement of two recent coal plant retirements, bringing the number to 289 since 2010. Marking the 51st coal plant retirement announcement since Donald Trump was elected, utilities across the country have been shifting from dirty, uneconomic coal to cleaner, cheaper alternatives like solar, wind, batteries, and energy efficiency.
LevelTen's marketplace shows utility-scale solar power offers falling $2/MWh across five large grid operators, due to competition among developers and falling construction costs, according to this May pv magazine report. The Q1 PPA Price Index shows general price decreases for both wind and solar power in 1Q19 compared to 4Q18.
According to a May Wood Mackenzie and Solar Energy Industries Association (SEIA) report, US solar installations surpassed two million in February. Based on their previous work, pv magazine believes that the United States will reach 3 million solar installations in 2021, and 4 million in 2023.
Thomas Buttgenbach, the CEO of 8minutenergy and a German-born physicist, is confident that solar costs will continue to decline, as reported in this May Forbes article. Even the eventual loss of the federal Investment Tax Credit will do little to slow down solar energy's long-term ascendance. Solar is already in the $20 per MWh range, well below the cost of fossil-fired alternatives.
After years of rapid growth, with enough solar to power one in 11 homes, Utility Dive notes that an April Environment America report says that cities could still generate "hundreds of times more solar power than they do today." Encouraging installations on large buildings and stand-alone utility-scale installations could help further tap cities' full potential.
Unsubsidized lithium-ion batteries are increasingly posing a competitive threat to traditional generating plants when paired with solar and wind projects in a number of markets throughout the world, according to new research by BloombergNEF (BNEF). This March pv magazine article observes that since the first six months of 2018, the benchmark levelized cost of electricity (LCOE) for lithium-ion batteries has plunged 35 percent to $187/MWh.
In this March pv magazine interview, 8minutenergy CEO Tom Buttenbach stated that energy storage is no longer a cool feature, but something that our grid will increasingly depend upon for true 24 hour power that will replace a traditional power plant. How long until we see that? "Signing a power purchase agreement and a plant starting toward operation, I think you'll see that in the next 12 months. It's happening."
The Solar Foundation released the 2018 solar job numbers at the local level, pv magazine reports. The March report reveals some changes seen in solar jobs in recent years. While manufacturing makes up only 14 percent of US solar jobs – far exceeded by the installation sector – US solar module manufacturing is seeing a resurgence in the wake of both the Section 201 tariffs and tax reform.
Reuters reports on the March Wood Mackenzie forecast of 12.1 GW of new US solar installations this year thanks to lower module prices, surpassing last year's 10.6 GW. Prices for US solar modules fell to 36 cents per watt last quarter from 48 cents a year earlier, according to the report. Residential installations will grow 4 percent to 2.5 GW, after rising 7 percent in 2018 to 2.4 GW
As of February 1, Hanwha Q Cells began shipping solar panels from its 1.7 GW factory near the Georgia-Tennessee border, the second major U.S. module factory to announce production this week, pv magazine reports. When fully ramped, the factory will have the capacity to produce 1.7 GW of solar panels annually.
Each year in February, the U.S. Department of Energy's Energy Information Administration (EIA) publishes final power generation numbers at the national  and state level. This year saw more gains for wind and solar, which now meet 8.9% of all electric demand in the United States, according to pv magazine's analysis of the EIA data.
The third-largest U.S. module factory by capacity, behind Tesla's Buffalo gigafactory and First Solar's Perrysburg facility, opened for business in late February. JinkoSolar touts the Jacksonville factory as its most advanced, pv magazine reports, and revealed that it is the most highly automated in its fleet; even the junction boxes are attached by robots. The factory employs 200 people working in two shifts.
Official results for 2018 solar deployment will be released in April, but this February BNEF estimate of 11.7 GW is sharply higher than previous estimates, reports pv magazine. Little solar growth was expected in 2018 compared to 2017 official deployments of 10.6 GW, due to factors including net metering and rate design battles, as well as four rounds of solar tariffs.
The Solar Foundation released its National Solar Jobs Census 2018 showing US employment down 3.2 percent to 242,343 solar workers, according to this February, Wood Mackenzie report. Meanwhile, Texas solar employment rose 8 percent to 9,612 workers, ranking Texas #5 among states and #38 in solar jobs per capita.
US states are stepping up, shifting attention and debate from waning federal climate leadership. The 2018 midterms saw several green-minded governors either elected for the first time or reelected, and they are wasting no time pushing forward. This January Vox article suggests there is nothing but running room, as state initiatives will expand the clean energy market and eventually carry the feds along.
Overall investment in solar dropped 24 percent to $130.8 billion in 2018 reports BloombergNEF in January. This reduction was due to sharply declining capital costs as BNEF's cost benchmark of installing PV fell 12 percent as manufacturers slashed prices in the face of a glut of PV modules on the market. Countries took advantage of PV's fiercely improved competitiveness, installing a record 109 GW in 2018.