With 2020 in the rearview mirror, we're readying for an incredibly busy year. and we're eager to tell you what we've got on our to-do list. This year, in keeping with COVID-19, we met virtually. In addition to hearing from us and each of our chapters, we were thrilled to have a powerhouse lineup of guest presenters! And yes, we
recorded the meeting
.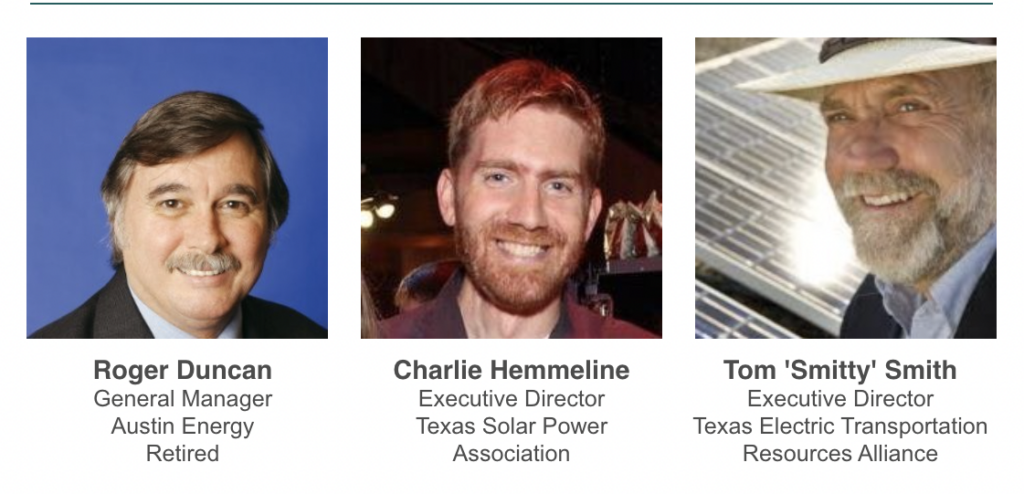 ---
Local Chapter Monthly Meetings
North Texas Renewable Energy Group (NTREG), Solar Austin and Houston Renewable Energy Group (HREG) meet monthly to present topics of interest to their communities. Build San Antonio Green (BSAG) works to bring sustainable building to the metro area and educates home and business owners on renewable energy with their Bring Solar Home campaign.
---
Chapter Activities
Visit the TXSES chapter websites for a listing of the many solar events in Texas. If you live near any of our four chapters, visit their websites, sign up for their newsletters follow them on social. Solar is local!
North Texas Renewable Energy Group (NTREG)
Build San Antonio Green (Bring Solar Home!)
Houston Renewable Energy Group (HREG)