By Katherine Searcy, Chair, TXSES Board of Directors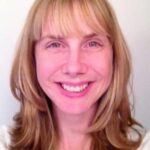 The Texas Solar Energy Society's mission is Equitable Access to Solar Energy for Every Texan. Green building enables the efficient use of solar energy by reducing the total energy needed for a home or business, which in turn reduces the size of the required solar photovoltaic system. In this way, green building is foundational to and interwoven with the widespread adoption of distributed solar. This issue of the Solar Reflector focuses on green building: the requirements for residential green building certification, accessory dwelling units, and solar home tours, both locally and nationally.
Green building encompasses not only energy efficiency and renewable energy, but also water efficiency, healthy materials, and regionally appropriate design. The nationally recognized green building rating system, Leadership in Energy and Environmental Design (LEED), provides a holistic framework to evaluate and incorporate these myriad components into a building's design. The U.S. Green Building Council (USGBC) administers the LEED program. Our first article, written by the Texas chapter of the USGBC, highlights the key requirements to obtain LEED certification for a home.
Accessory Dwelling Units (ADUs) are small, secondary structures located on the same property as a primary dwelling. These charming structures can increase urban density and offer flexible living arrangements. In our second article, Alan Barley shares strategies for getting the most out of these small spaces and for ensuring they are as energy-efficient as conventionally sized homes.
Our final article highlights several green building home tours: our very own Cool House Tour, the American Solar Energy's National Solar Tour, and the North Texas Renewable Energy Group's (NTREG) DFW Solar Tour. The Texas Solar Energy Society is excited to share the 2020 Cool House Tour in a virtual format on Sunday September 27 from 2 to 4 pm. We hope you will join us!
The 2020 Tour marks the 24th year that TXSES has collaborated with Austin Energy Green Building. This year, we'll highlight three distinct building types: a rural homestead, an urban accessory dwelling, and an affordable multifamily community. This lineup emphasizes that thoughtful design can deliver healthy, green homes for a variety of contexts and budgets. The virtual tour will include live discussions with the teams involved in each project; we hope that these conversations, along with the virtual tours, will retain the enjoyment and educational benefits of an in-person tour. The tour content will be available after the event day, enabling more people to experience and learn from the tour. There's still time to register!!
The Cool House Tour is part of the National Solar Tour (nationalsolartour.org), which is coordinated by our parent organization, the American Solar Energy Society. The National Solar Tour will occur from September 28 through October 4. Homeowners and business owners across the country will share inspirational examples of solar integration and green building. Our chapter, NTREG, will hold their DFW Solar Tour virtually on October 3.
With all the uncertainty we are facing collectively, I find it reassuring to connect with the inspiring people and projects highlighted in this Solar Reflector. I hope that you, too, will find inspiration and useful, shareable ideas for your home, business, and community. As always, we'd love to hear your inspiring solar stories and your ideas for how TXSES can help improve equitable access to solar for every Texan. We look forward to hearing from you.
Shine On…