2021 TXSES Board of Directors
All members of the board, except the chapter representatives, are elected at large by the membership to two-year terms. Terms are staggered such that half of the board positions are elected each December. Any TXSES member may seek election to the board.
---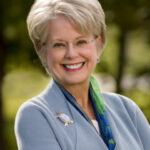 Patrice 'Pete' Parsons | TXSES Executive Director
For nearly three decades, Patrice 'Pete' Parsons has been a leader and advocate for sustainability and renewable energy in public service and the non-profit sector. Her experience managing public/private partnerships to promote economic development and energy independence exemplifies collaboration. As Director of the Texas State Energy Conservation Office with grant oversight of $200M, Pete provided leadership on timely issues related to climate change and renewable energy policy. She was spokesperson and representative on climate change, renewable energy and the U.S. Clean Air Act Advisory Committee for the Commissioner of the Texas General Land Office. As Regional Director for the South Central Region of ICLEI USA, Local Governments for Sustainability, Pete managed program/project development, budget development and oversight, fundraising and best practice sharing and community development for 50 local governments. As Executive Director of TXSES, Pete is committed to fulfilling the organization's mission to educate and inspire every Texan to adopt solar energy as part of an equitable 100% clean energy future.
---
Officers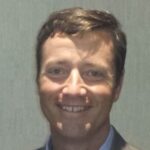 Chair | Howard 'Scot' Arey, Solar CenTex
One of a growing number of military leaders who transitioned from national security to energy security,  Scot is the owner of Solar CenTex, a solar installation company that designs and installs residential, commercial, farm and ranch, and small municipal solar projects.
---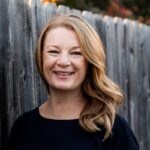 Vice-Chair | Amy Olsen, Wells Solar
Olsen, Director of Marketing for Wells Solar & Electrical Services, has extensive leadership experience overseeing solar sales and marketing initiatives. Prior to joining Wells Solar, she led the marketing team at Native Inc., a company focused on high-performance construction methods and net-zero buildings in the Central Texas region. Olsen joins fellow elected board members in representing one of the state's biggest education-focused nonprofits committed to spreading the awareness and adoption of renewable resources and energy conservation throughout the Lone Star State.
---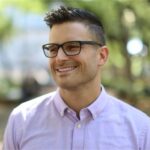 Secretary | Joshua Rhodes, Ph.D., Webber Energy Group, the University of Texas at Austin; IdeaSmiths LLC.
Joshua is a Research Fellow at the Webber Energy Group at the University of Texas at Austin and a Founding Partner of IdeaSmiths LLC. His current research is in the area of smart grid and the bulk electricity system, including spatial system-level applications and impacts of energy efficiency, resource planning, distributed generation, and storage. He is also interested in policy and the impacts that good policy can have on the efficiency of the economy. As a Founding Partner of IdeaSmiths LLC, Joshua consults on a broad range of energy topics as well as vetting for novel technologies — often sitting on vetting committees for companies looking to enter Austin's technology incubators. He holds a double bachelor's in Mathematics and Economics from Stephen F. Austin State University, a master's in Computational Mathematics from Texas A&M University, a master's in Architectural Engineering from The University of Texas at Austin, and a Ph.D. in Civil Engineering from The University of Texas at Austin. Joshua enjoys mountain biking, rock climbing, and a good cup of coffee.
---

Treasurer | Ron Zagarri
In 1918 labor leader Nicholas Klein observed, "First they ignore you, then they laugh at you, then they fight you, then you win." The same can be said of energy disruption, considering that America can arguably attain 100% sustainable energy in this decade. As a fossil fuel leader, this transformation places Texas squarely in the fighting stage on the path to decarbonization. Although we can expect a bumpy ride, Ron believes TXSES is uniquely positioned to accelerate this great transition. Former vice-chair of the TXSES Board, Ron has been assisting the organization this year with the conversion of its accounting practices. 

---
Board Members
Dr. Ariane L. Beck, | Research Fellow, LBJ School of Public Affairs, The University of Texas at Austin  
Ariane's research focuses on how interactions between underlying social, behavioral, economic, and technological components of the energy system impact diffusion of clean energy technologies and how information channels can accelerate diffusion processes. Previously, she was project manager for a consumer side smart grid research project and served as Assistant Department Chair for the Electrical and Computer Engineering Department at UT-Austin. She has managed over $25million in DOE projects throughout her career and has over 40 peer-reviewed publications. Her recent projects include producing a roadmap for scaling community solar in Texas and developing a better understanding of the role of community-based organizations and knowledge spillovers in the solar ecosystem. Dr. Beck received her Ph.D., MS, and BS in Electrical Engineering from The University of Texas at Austin.
---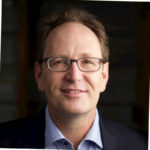 David Brearley | Mayfield Renewables
David Brearley is a technical services project manager at Mayfield Renewables. As the senior technical editor at SolarPro magazine, Brearley worked with a broad cross-section of subject matter experts and thought leaders to develop unparalleled technical content for solar industry stakeholders. In operations roles at Brandt Power & Energy and Meridian Solar, Brearley managed C&I renewable energy project delivery. His solar education began in 2002 at the San Juan College Renewable Energy Program in Farmington, NM. Brearley achieved NABCEP certification as a PV Installation Professional in 2004 (Certificate # 091804-5) and has volunteered as an exam committee member for the North American Board of Certified Energy Practitioners since 2011. Brearley holds a Project Management Certificate from the University of Texas at Austin Center for Professional Education and currently serves as a board member for Solar Austin and the Texas Solar Energy Society.
---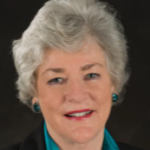 Ann Hamilton served as senior grant officer at Houston Endowment Inc. (HEI), Texas's largest private philanthropy, whose portfolio includes solar and energy efficiency, for 18 years. During her tenure, she developed its environmental grant-making portfolio, became familiar with environmental groups statewide, researched and visited potential grantees, and recommended over 1,000 grants for board approval, totaling over $220M. She co-founded and presided over Texas Environmental Grantmakers Association for 12 years and Cullinan Park Conservancy for 10 years. Hamilton has been recognized for her efforts by the Texas Land Trust Council, Lady Bird Johnson Center, Hermann Park Conservancy, and other groups. She received the Terry Hershey Woman in Conservation Award from the Texas Audubon Society in 2016. Hamilton currently serves on the Board of Directors for The Aransas Project, The Progressive Forum-Houston, and Bayou City Initiative. She is an emeritus director of the International Crane Foundation and The Philosophical Society of Texas.
---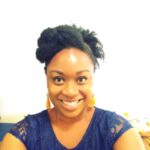 Mary Palmer | Austin Energy
Endorsed for her specific brand of organization, compassion and focus, Mary is a leader within the Customer Renewable Solutions team at Austin Energy. As an Environmental Program Coordinator, Mary works to accelerate the transition to a carbon-free energy future by engaging with commercial and residential customers and the solar contractor community. In her work, she implements program design and strategic planning to grow the City of Austin's renewable energy programs. Mary is skilled at combining business acumen with a human-centered design approach. She is passionate about being a catalyst for continuous improvement and brings unique perspectives gained from seven years of experience in the non-profit sector. Her proudest achievement is working with local communities and volunteers from all over the world to install rainwater harvesting systems; a total capacity of 82,900 liters of potable, accessible water to residents of Fiji.
---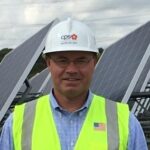 Dub Taylor
For more than 25 years, Dub Taylor has helped advance cost-effective, clean energy technology and policy through his work in the public sector. For twenty years, Dub was Director of the Texas State Energy Conservation Office (SECO). Prior to SECO, he was with the Texas Railroad Commission's Alternative Fuels Research and Education Division. At the federal level, Dub served on and twice chaired the U.S. Department of Energy's State Energy Advisory Board (STEAB). Originally appointed Chair by President George W. Bush's Energy Secretary Samuel Bodman, he was again appointed to this role by former Energy Secretary and Texas Governor Rick Perry. Dub currently serves on the boards of PACENation, the National Association of State Energy Officials Institute, Conservative Texans for Energy Innovation and the Austin ISD Environmental Stewardship Advisory Committee. He is a member of the Austin-San Antonio Chapter of the Association of Energy Engineers, the Texas Chapter of the Energy Services Coalition, and the Texas Solar Energy Society.
---
Chapter Representatives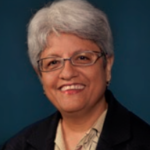 Rosa Orenstein, J.D., North Texas Renewable Energy Group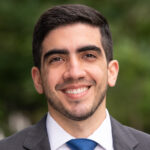 Sami Sultan, Houston Renewable Energy Group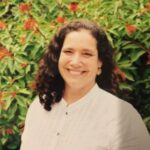 Leslie Libby, Solar Austin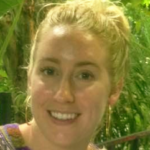 Kaylyn Randolph, Build San Antonio Green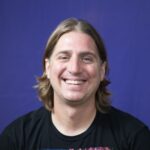 Shelby Ruff, Eco El Paso
---