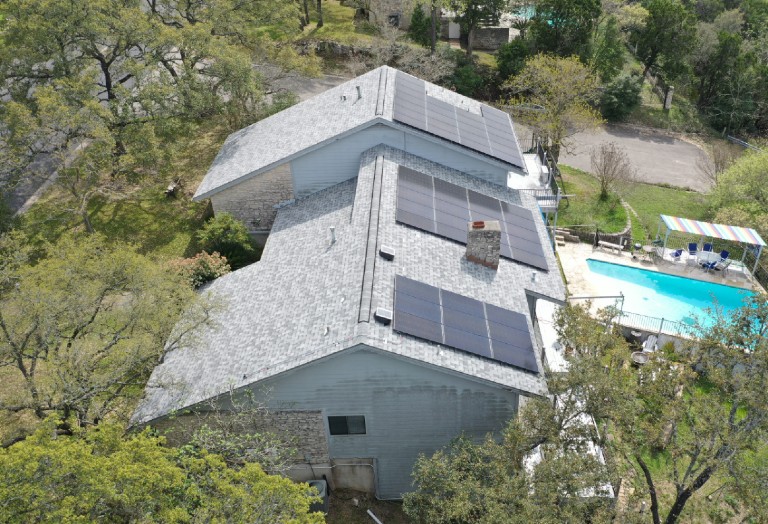 16.43 kW system Austin TX | Wells Solar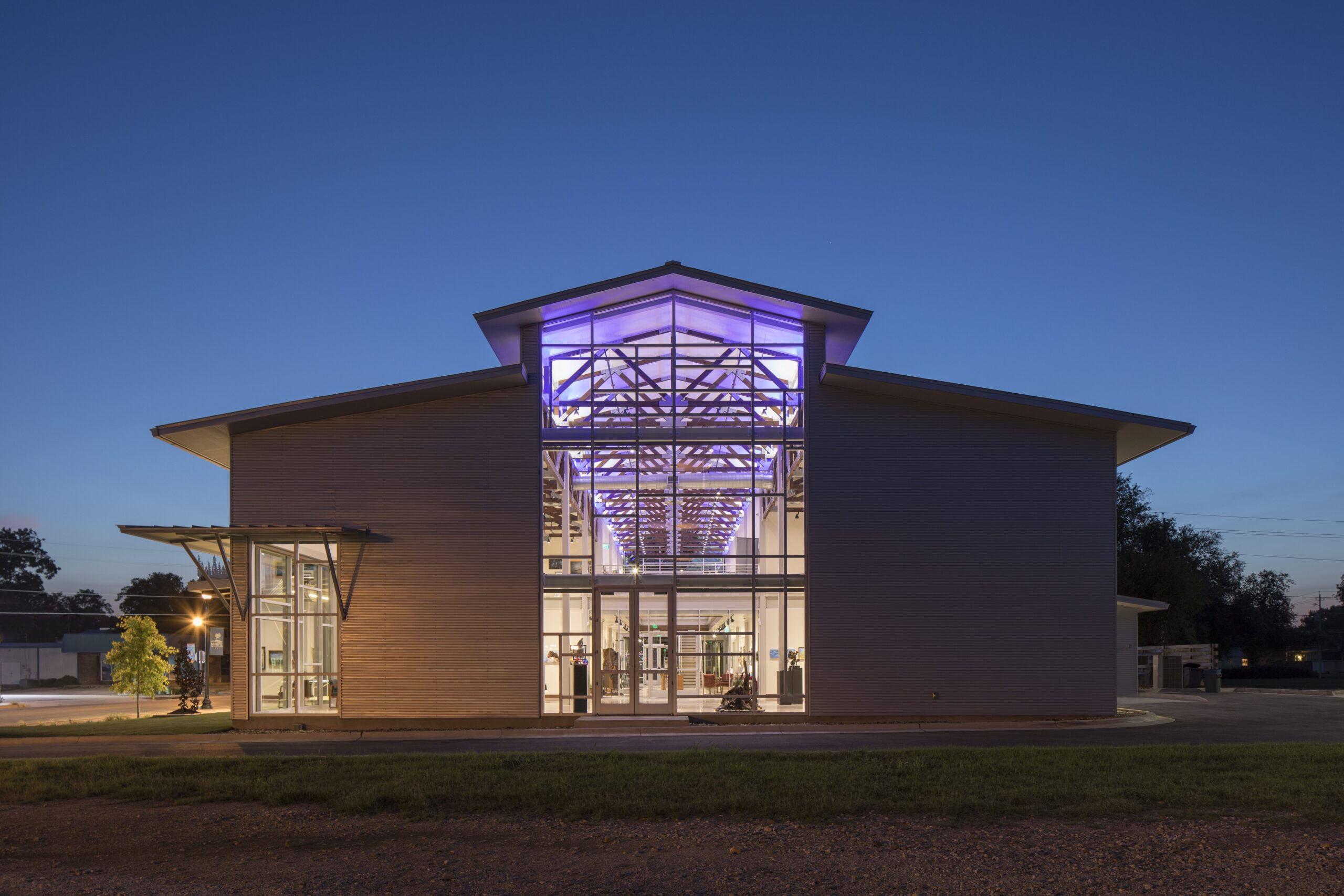 Lost Pines Art Center, Bastrop, Texas
Barley Pfeiffer Architecture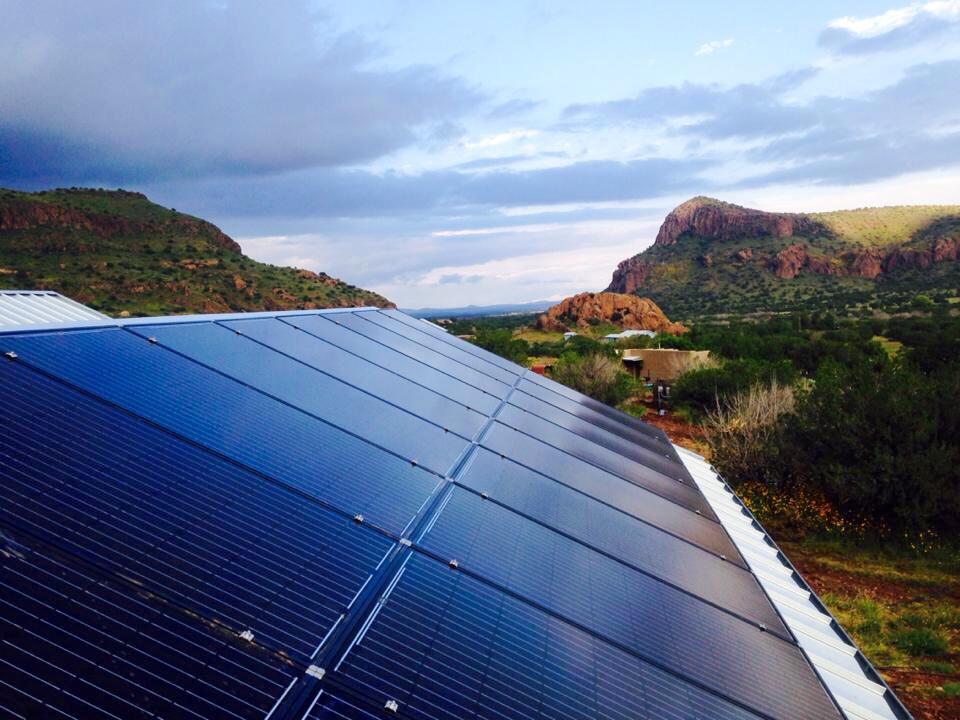 Solar installation, Alpine TX | Off-Grid Hardware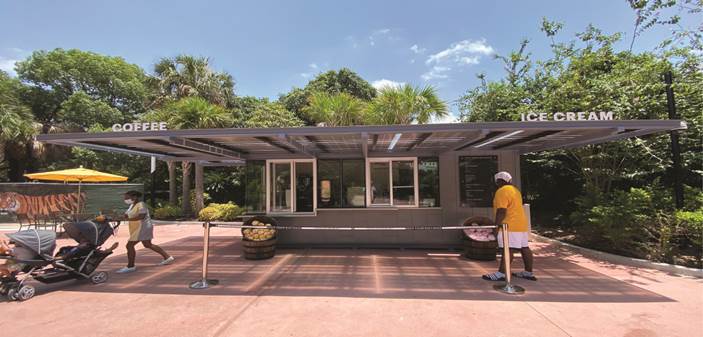 3.6 kW Solar Canopy, Houston Zoo | Lighthouse Solar, Austin TX
---
Our Vision
To educate and inspire every Texan to adopt solar energy as part of an equitable 100% clean energy future.
Solar News of Note
The Texas Blackout: a man-made disaster of epic proportions. TXSES board member, David Brearley, shares his personal experience and insight about the 2021 Texas grid failure. More
TXSES WELCOMES ITS 2021 BOARD OF DIRECTORS👏🏻 "We're honored to welcome this impressive group of individuals to our board," said TXSES Executive Director Patrice 'Pete' Parsons. More
Missed our 2021 ANNUAL MEETING? No problem! You can catch the archived version here!
Solar Austin is hiring!! Our local TXSES chapter is looking for an executive director. If you're passionate about improving diversity, equity and inclusion in solar jobs and access to solar energy in Texas, apply today. Details here.
NEWS! The Cares Act 2020 allows taxpayers who don't itemize deductions to take a charitable deduction of up to $300 for cash contributions made in 2020 to qualifying organizations like @TXSES!!
Deadline extended to March 14, 2021!! 👏🏻 Details here. And thank you
DYK there's a Clean Energy Credit Union? This federally charted, tax-exempt 501(c)(1) is the only credit union focused solely on clean energy lending and environmental stewardship. If you're a TXSES member, you're eligible to join the credit union…, yet another reason to join TXSES! 😎 Learn more.
Excited to announce a new fundraising partnership with EarthShare of Texas and AnthepLife, a handmade apparel company based in Texas. AnthepLife will contribute 10% of its holiday profits to EarthShare of Texas and participating organizations like TXSES! Learn more.
TXSES Impact
The December issue of the Solar Reflector is out! Here's a peek:
Chair's Corner: Gratitude in a Tumultuous Year
As we wrap up one of the most tumultuous years that I can recall, I return to gratitude as a centering and productive force, especially to our members who have sustained our organization through this uncertain year with their generous donations.

The Future of Solar. Former General Manager of Austin Energy, former Austin City Councilmember, lifetime friend, colleague, author and tireless solar advocate, Roger Duncan gives us a peek at the spectacular advances in solar technologies and how they will continue to drive electric generation.

Solar PV in Dripping Springs: a Homeowner's Story About Going Big with Solar When Michael Blank was nine, his dad, an electrical engineer, taught him basic wiring. At 13, Blank was doing more complicated electrical tasks than dad was comfortable supervising. Spoiler alert: solar PV and Michael Blank have a future.

Texas Solar Policy in the 87th Texas Regular Legislative Session: Vocal or Muted? Facing a nearly $5 billion deficit when the current biennium ends August 2021, we reached out to Charlie Hemmeline, Executive Director Texas Solar Power Association, for his thoughts about how solar might fare during the upcoming legislative session starting next month.

Photo: PEC

Photo: Native

Photo: PEC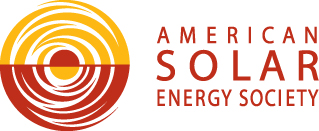 The Texas Solar Energy Society is a member of the American Solar Energy Society (ASES), the nation's leading association of solar professionals and advocates. ASES is a catalyst and a valuable resource in the emergence and re-evolution of America's new energy economy, in a way that deeply values the role of all stakeholders in a collaborative and transparent co-creative process. They have been shining a light on the solution since 1954. Become a member and receive Solar Today Magazine. Take a tour!
Generous Partners
For nearly three decades, Austin Energy Green Building (AEGB) has cultivated innovation in building the community's environmental quality, site development and material resources.
Since 1992, EarthShare of Texas has raised funds on behalf of more than 40 nonprofits close to your heart like TXSES because they care about Texas' health, economy, natural spaces and wildlife. Learn more.
Want to help your local environmental or conservation project? Sign up for Reliant Energy's EcoShare program and a small monthly charge will be added to your electricity bill. Part of that charge will go to EarthShare of Texas, and a portion will go toward purchasing carbon offsets.