Blue Mountain Peak Ranch
Barley | Pfeiffer Architecture
Passive solar design - before & after

Photo: Solar Centex

Photo: Texas Green Energy

Photo: Freedom Solar

Photo: Meridian Solar

Photo: Treehouse

Photo: Texas Solar Power Company
Our Mission
Promoting clean, safe, locally harvested solar energy
for every Texan.
News
RMI: Renewables poised to undercut natural gas prices
Record high Texas power prices crash as consumers conserve
Tight U.S. module supply in rush to beat ITC step-down
Retail power providers across nation are ditching fossil fuels
Can more solar help Texas meet new record peak demand?
ERCOT first: wind energy surpasses coal in first half of 2019
Question to PUCT: What is Texas rooftop solar really worth?
LCRA contracts for 141 MW from west Texas solar farm
Garland 470 MW Gibbons Creek coal plant officially retired
These and other recent solar stories at Solar News of Note.
See Solar Energy Data – 2018 for the latest statewide and national solar statistics and data.

Announcements
There are two solar tours in Texas on the immediate horizon. TXSES and Solar Austin collaborate with Bluebonnet Electric Coop for the Bluebonnet Solar Day, Sept. 14 in Brenham.  North Texas Renewable Energy Group hosts their 10th DFW Solar Tour (third largest solar tour in the country) Oct. 5. Both of these events are part of the ASES National Solar Tour, the largest grassroots solar event in the nation!
TXSES members will soon be eligible to join the Clean Energy Credit Union. This is a great opportunity to open a federally insured savings account devoted to helping others adopt clean energy. Make your money support your values.
Visit our calendar for solar tours, local chapter meetings and events.
---

Photo: PEC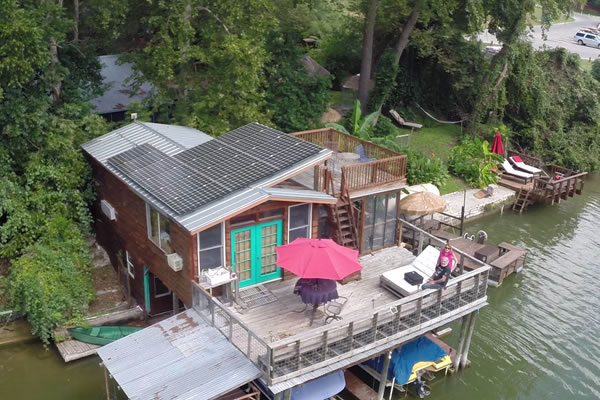 Photo: Native

Photo: PEC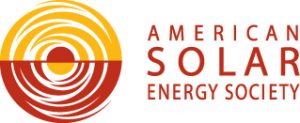 The Texas Solar Energy Society is a member of the American Solar Energy Society (ASES), the nation's leading association of solar professionals and advocates. ASES is a catalyst and a valuable resource in the emergence and re-evolution of America's new energy economy, in a way that deeply values the role of all stakeholders in a collaborative and transparent co-creative process. They have been shining a light on the solution since 1954. Become a member and receive Solar Today Magazine. Take a quick tour with this video!
Generous Partners