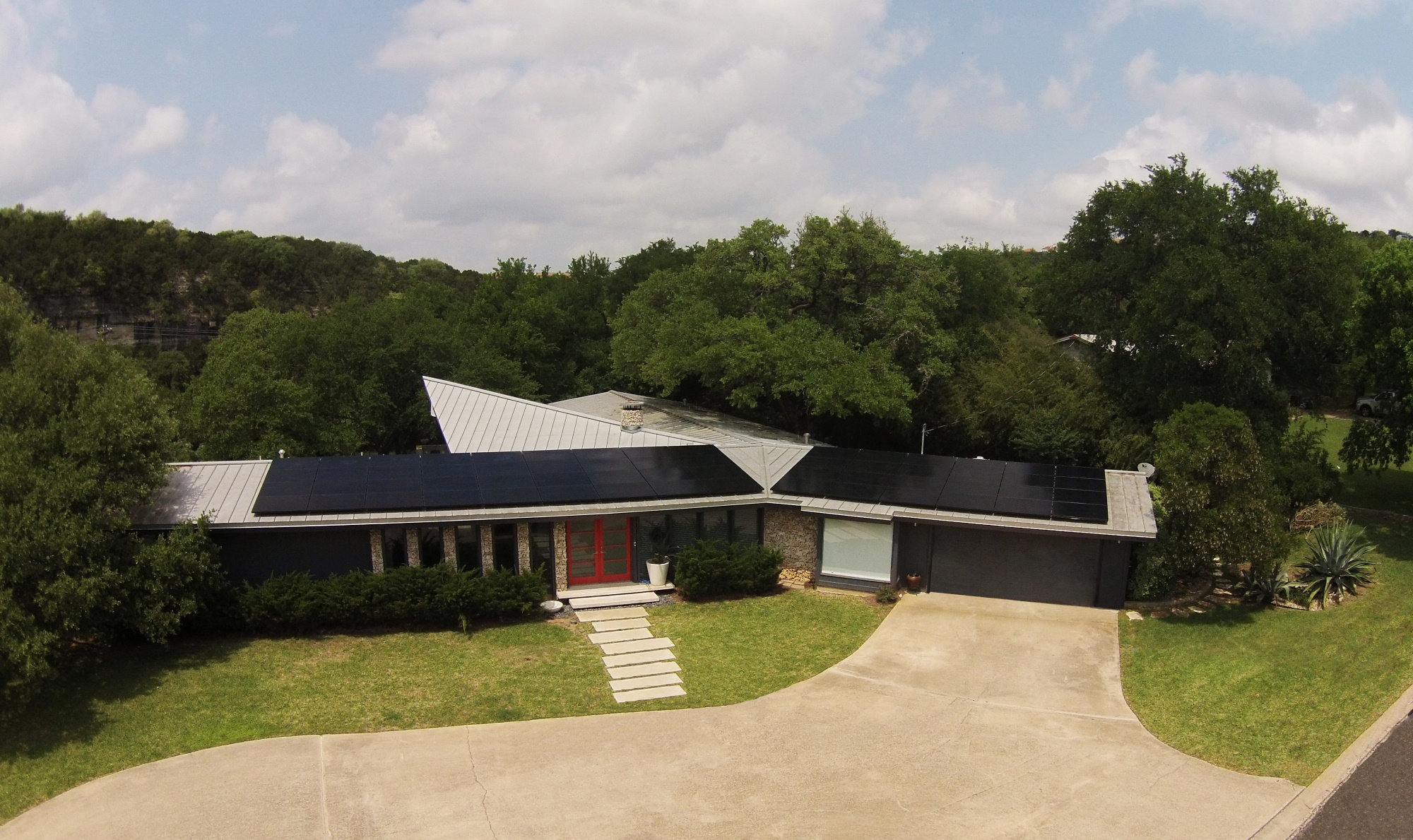 21kW Lakemoore Drive, Austin TX
Freedom Solar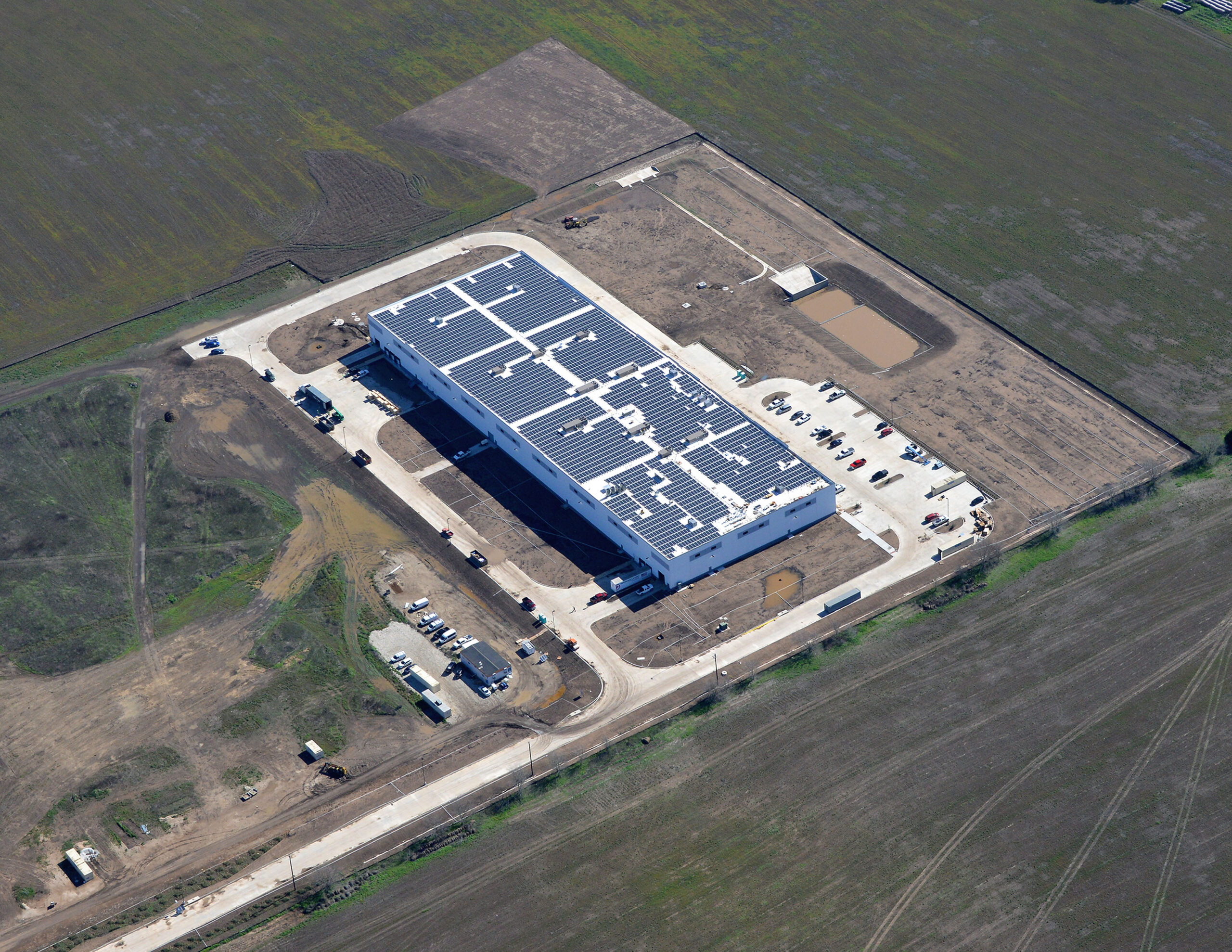 1 MWac/1.344 MWdc, Capsum Austin
Native Solar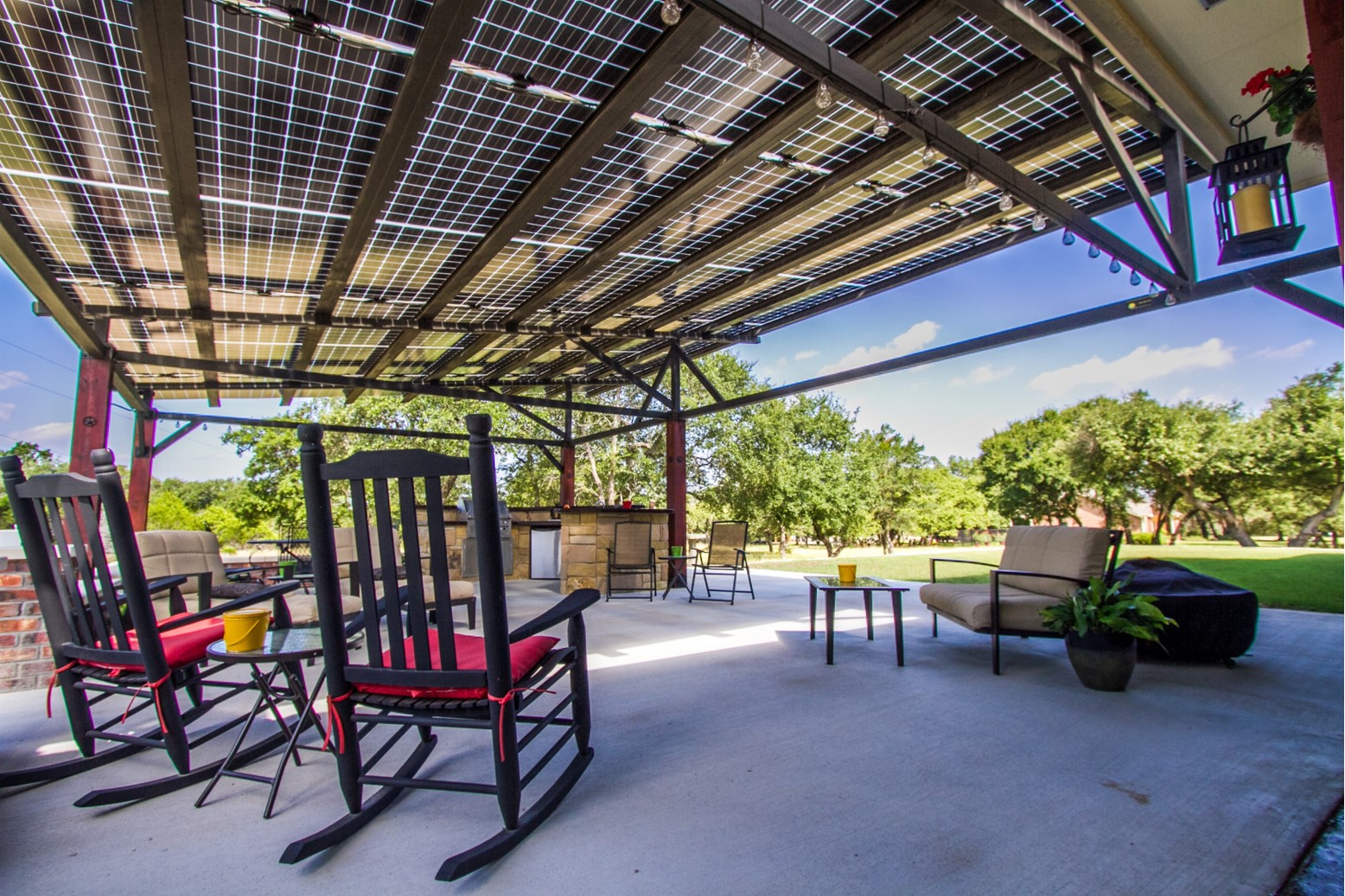 16kW solar pergola, Salado, Texas
Solar CenTex

9.5 kW Rollingwood, TX
CAM Solar
11.66 kW Spring, TX
Sunrun
---
Our Vision
To educate and inspire every Texan to adopt solar energy as part of an equitable
100% clean energy future.
Solar News of Note
–>A generous sponsor pledged to match all donations up to $5K until 9/21 ⏳ Make any size donation today and it will be matched, ensuring the voice that you have come to depend on, educating Texas communities like yours about the benefits of solar energy, separating fact from fiction, and empowering all of us to exert pressure on our local representatives to act in our collective best interests. Help us double the gift! Heartfelt thanks for your support 🙏🏻 Donate
Calling all state of Texas and City of Austin and Houston employees!! As a member charity of Earth Share of Texas, TXSES benefits when you designate payroll deductions. Your contribution to TXSES enables us to educate and inspire every Texan to enjoy the benefits of solar as part of a 100% equitable, inclusive clean energy Texas. Visit Earth Share of Texas today! And thanks so very much for your support 🙏🏻
Join CleanTX and the Texas Solar Energy Society for our August Webinar on Wednesday, August 18th at 12:00 PM CDT. This month's webinar, The Impacts & Challenges of Increased Residential & Community Solar, will be moderated by CleanTX Renewable Expert, Peter Kelly-Detwiler. The panel will feature Scot Arey, Chair of the Texas Solar Energy Society and Jason Pittman, Co-Founder of Big Sun Solar. REGISTER! https://bit.ly/37RGBLa
Earlier this summer, the Pedernales Electric Cooperative (PEC) enacted a series of punitive and regressive distributed solar policies. With PEC's nearly 350,000 accounts in 24 counties across 8,100 square miles in the Texas Hill Country and serving more meters than any other U.S. electric cooperative, these anti-solar policies could have a disturbingly negative effect for distributed solar in the other 76 Texas rural electric cooperatives that serve more than three million Texans. TXSES, in collaboration with Public Citizen, Clean Water Action, Sierra Club, Solar United Neighbors and Jolt, is making a difference in reversing these anti-solar policies. More
Advanced Energy Perspectives: A Stormy Post-Crisis Legislative Session Yields Wins for Advanced Energy in Texas. According to our friends at the Texas Advanced Business Energy Alliance, the outcome for advanced energy in the 87th legislative session was net positive – even though the legislature missed a golden opportunity to enhance grid resilience with distributed energy resources. Read this brilliant, in-depth review.
DYK there's a Clean Energy Credit Union? This federally charted, tax-exempt 501(c)(1) is the only credit union focused solely on clean energy lending and environmental stewardship. If you're a TXSES member, you're eligible to join the credit union…, yet another reason to join TXSES! 😎 Learn more.
TXSES Impact
The June issue of the Solar Reflector is out! Here's a peek:
Chair's Corner: TXSES Leads the Way to Keep PEC the Best Place to be a Solar Homeowner. Despite the Pedernales Electric Cooperative's recent approval of anti-solar policies, TXSES, in cooperation with other stakeholders, continues to engage with PEC members and the board and increase awareness about these regressive policies.
The PACE of Texas Solar. The demand for solar in Texas is exploding as costs continue to decline and property owners are increasingly aware of solar options that reduce power consumption, demand and enhance resiliency. While solar has both immediate and long-term benefits, the initial capital costs can be a barrier to greater adoption. That's where PACE financing can help!
FEATURE Industry Conversation, Carl Ramsbey, CAM Solar. San Antonio-based CAM Solar is a solar sales and installation company serving customers in San Antonio, Austin, the Rio Grande Valley and parts of Colorado. They're also a TXSES Platinum business member. Up-close and personal industry conversations are one of the benefits of a TXSES Platinum Business membership.
Guest blog: Solar and the 87th Texas Legislature: how'd it do? Texas currently has enough solar energy capacity installed to power the equivalent of more than one million homes. Yet we're still not even close to reaching solar's potential. Right now, Texas is thinking too small, failing to update policies that would encourage even more Texans to go solar, and thinking too narrowly, putting the short-term interests of old industries with outdated business models ahead of our health, environment and wellbeing. Case in point: this past legislative session.

Photo: PEC

Photo: Native

Photo: PEC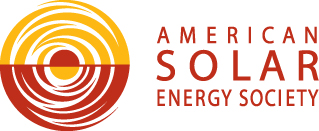 The Texas Solar Energy Society is a member of the American Solar Energy Society (ASES), the nation's leading association of solar professionals and advocates. ASES is a catalyst and a valuable resource in the emergence and re-evolution of America's new energy economy, in a way that deeply values the role of all stakeholders in a collaborative and transparent co-creative process. They have been shining a light on the solution since 1954. Become a member and receive Solar Today Magazine. Take a tour!
Generous Partners
Since 1991, Austin Energy® Green Building (AEGB) has cultivated innovation in building and transportation for the enrichment of the community's environmental, economic and human well-being by providing green building ratings, consulting services, code advancement, education and professional development.
Since 1992, EarthShare of Texas has raised funds on behalf of more than 40 nonprofits close to your heart like TXSES because they care about Texas' health, economy, natural spaces and wildlife. Learn more.
Want to help your local environmental or conservation project? Sign up for Reliant Energy's EcoShare program and a small monthly charge will be added to your electricity bill. Part of that charge will go to EarthShare of Texas, and a portion will go toward purchasing carbon offsets.