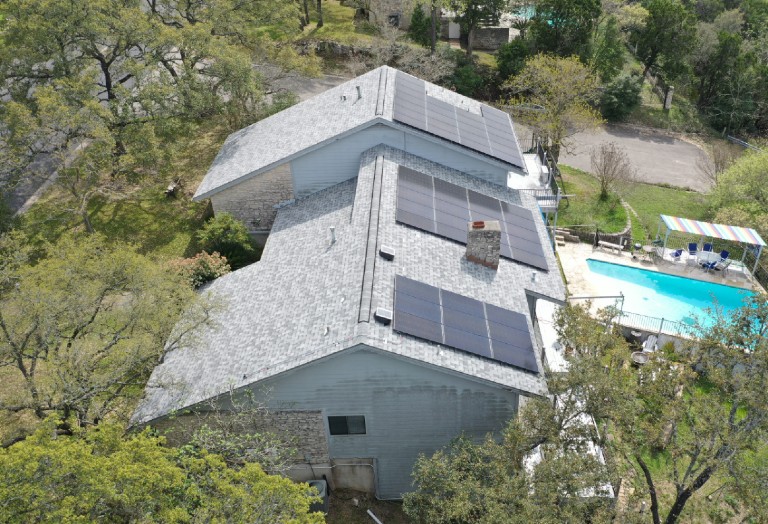 16.43 kW system Austin TX | Wells Solar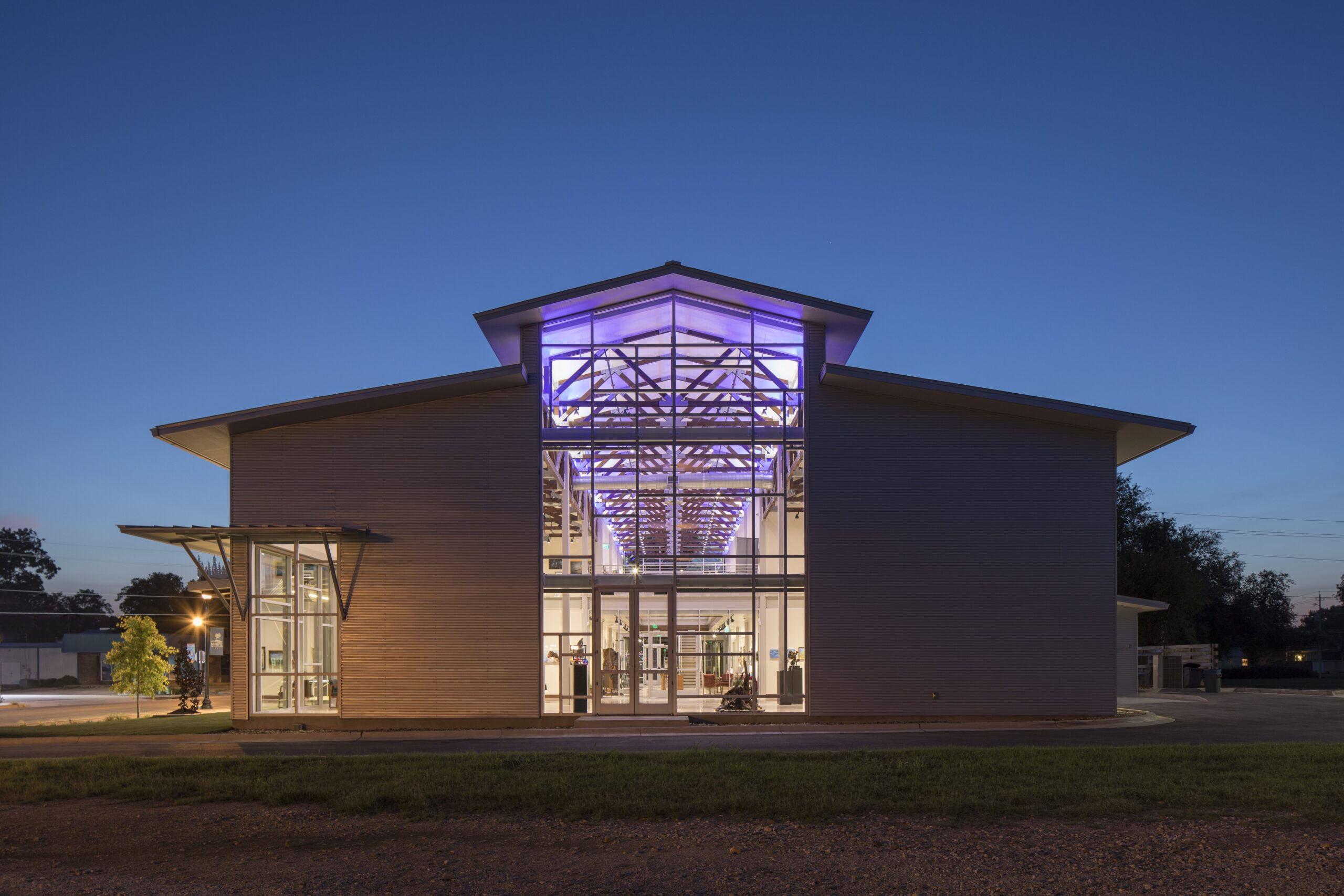 Lost Pines Art Center, Bastrop, Texas
Barley Pfeiffer Architecture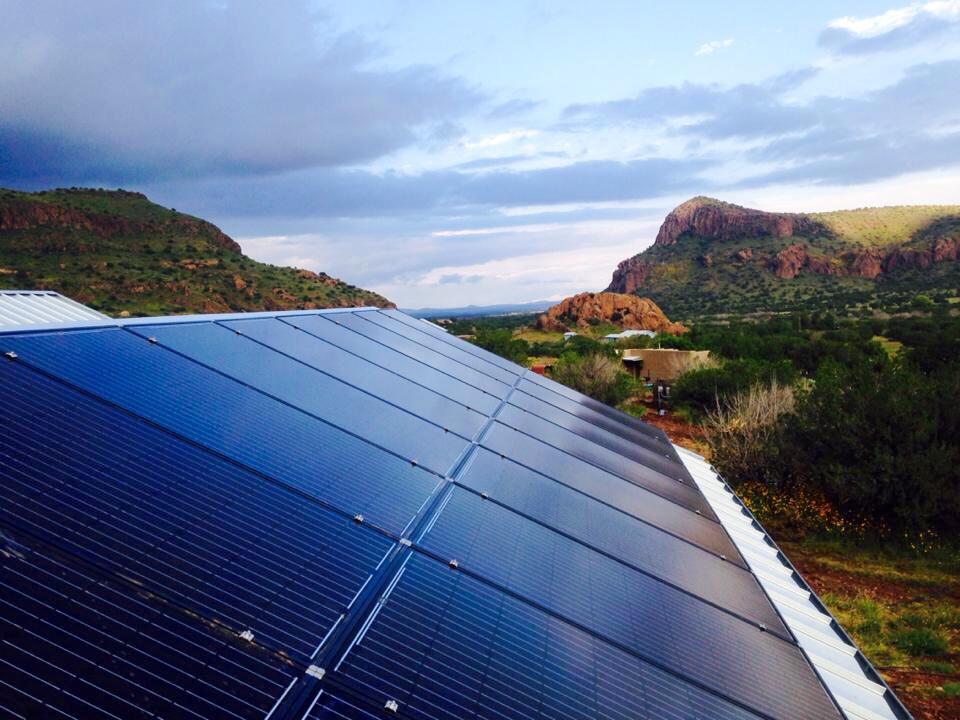 Solar installation, Alpine TX | Off-Grid Hardware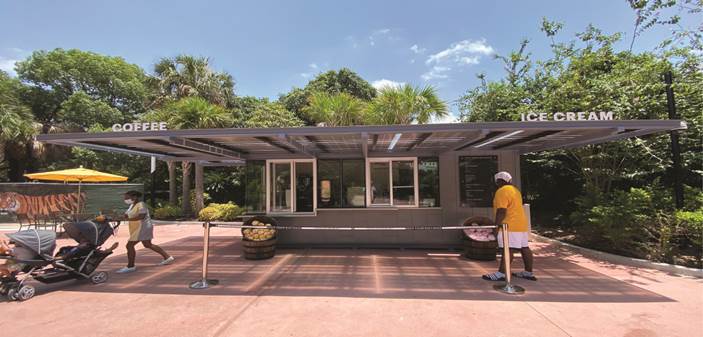 3.6 kW Solar Canopy, Houston Zoo | Lighthouse Solar, Austin TX
---
Our Vision
To educate and inspire every Texan to adopt solar energy as part of an equitable 100% clean energy future.
Solar News of Note
TXSES Welcomes Eco El Paso as New West Texas Chapter! The addition of Eco El Paso representing West Texas brings to five the number of state chapters committed to helping us carry out our mission of bringing solar to every Texas community. MORE
Rethinking Energy 2020-2030, a fascinating new report by Adam Dorr and Tony Seba, shows that 100% solar, wind and battery systems are both physically possible and economically affordable by 2030 for regions that choose to lead the disruption. Read the report.
Are you a Texas state employee? DYK you can contribute to your fave environmental org like TXSES thru EarthShare of Texas State Employee Charitable Campaign until 10/31 
  And just to make it easy for you, here's our SECC code 035572. TY TY TY 
We give a TXSES-size shout out to Austin Energy for being a Smart Electric Power Alliance Utility Business Model Player of the Year for its 2030 Resource Plan & for ensuring LMI populations have access to community solar. Well done!!
Interested in a green home? Curious about what a Build San Antonio Green home is? Check out this virtual open house provided by CVF Homes to find out more!
Plano Solar Advocates explain the abstruse nuisance clause in Texas Property Code Sec. 202.010(e) that can interfere with homeowners who want to install solar. Dan Lepinski, an adviser to North Texas Renewable Energy Group, provides a letter if an HOA is citing the nuisance clause to prevent homeowners from installing solar. More
TXSES Impact
The September issue of the Solar Reflector is out! Here's a peek:
Chair's Corner: Green Building & Cool House Tours in Texas
Green building is foundational to and interwoven with the widespread adoption of distributed solar. The current issue of the Solar Reflector focuses on green building: the requirements for residential green building certification, accessory dwelling units, and solar home tours, both locally and nationally.
2020 Cool House Tour Goes Totally Virtual. Former TXSES Executive Director Lucy Stolzenburg gives a historical rundown of how the Cool House Tour evolved from its early beginnings in 1992 to the wildly popular event it is today.
Solar Homes Tour in Dallas-Ft. Worth Metroplex Oct 3. This year, the American Solar Energy Society (ASES) National Solar Tour is featuring more than 60 locations nationwide, including homes and businesses in the Dallas-Fort Worth Metroplex. Rosa Orenstein, J.D., Executive Director of the North Texas Renewable Energy Group

(NTREG) talks about what NTREG has planned for its 2020 Virtual Tour.

National Solar Tour 2020 Goes All Virtual! For a quarter-century, the American Solar Energy (ASES) has organized and delivered the National Solar Tour, the largest grassroots solar event in the U.S. This year's all-virtual tour is being extended beginning September 28 and running through the official tour weekend, October 3 and 4.
From Software to Solar: The Need for Diversity in the Clean Energy Workforce. How is the solar workforce faring in diversity, inclusion and equity? Katherine Cheema Burke, former tech influencer turned solar industry leader, shares her experience as one of a very few females in leadership in either industry, but she was particularly surprised at the paucity of diversity in the solar workforce.
Build Small; Live Large. With more than 30 years' experience, Barley Pfeiffer Architecture's experience building Accessory Dwelling Units (ADUs) showcases that while these unique, smaller structures cost less to build, they don't sacrifice comfort or livability. By Alan Barley, Barley Pfeiffer Architecture.
The Path to LEED Certification in the Built Environment. LEED, Leadership for Energy Efficiency and Design provides a framework for healthy, highly efficient and cost-saving green buildings. While using LEED can seem daunting to the uninitiated, there are general rules and guidelines to help anyone interested in sustainability in the built environment. Guest editorial by Jonathan Kraatz, Executive Director USGBC/Texas and Robert Pegues, Quality Assurance Manager, Single Family Division, TexEnergy | Us-EcoLogic

Photo: PEC

Photo: Native

Photo: PEC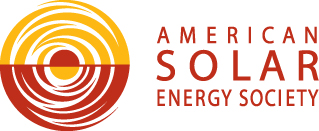 The Texas Solar Energy Society is a member of the American Solar Energy Society (ASES), the nation's leading association of solar professionals and advocates. ASES is a catalyst and a valuable resource in the emergence and re-evolution of America's new energy economy, in a way that deeply values the role of all stakeholders in a collaborative and transparent co-creative process. They have been shining a light on the solution since 1954. Become a member and receive Solar Today Magazine. Take a tour!
Generous Partners
For nearly three decades, Austin Energy Green Building (AEGB) has cultivated innovation in building the community's environmental quality, site development and material resources.
Since 1992, EarthShare of Texas has raised funds on behalf of more than 40 nonprofits close to your heart like TXSES because they care about Texas' health, economy, natural spaces and wildlife. Learn more.
Want to help your local environmental or conservation project? Sign up for Reliant Energy's EcoShare program and a small monthly charge will be added to your electricity bill. Part of that charge will go to EarthShare of Texas, and a portion will go toward purchasing carbon offsets.