The Texas Solar Energy Society is the Texas chapter of the American Solar Energy Society, whose members have promoted solar energy since 1954. ASES is the nation's leading association of solar professionals & advocates whose mission is to inspire an era of energy innovation and speed the transition to a sustainable energy economy. Its annual National Solar Tour is the world's largest grassroots solar event. ASES members receive issues of the quarterly Solar Today Magazine.
Doing our part to spread the solar message in Texas, TXSES has five local chapters in Austin, El Paso, Dallas Metroplex, Houston and San Antonio. Responding to local needs and opportunities, these chapters collaborate with other organizations to educate their communities about the value and benefits of solar by creating and disseminating quality, fact-based solar information and strategies that every Texas community can adopt. With 254 counties and a population of more than 29 million, we need more communities to champion solar energy as a fundamental part of an equitable, diverse, resilient 100% clean energy future.
Start a local chapter! Email us info@txses.org
---
State Chapters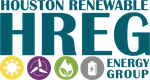 HREG  is working to bring awareness of solar power and sustainable resources to the Energy City. They meet monthly to cover topics of interest. Collaboration is now in place with Solarize Houston and Solar United Neighbors to accelerate the adoption of solar through group purchases in Houston neighborhoods. Bill Swann's famous Solar Energy System Workshop is held the last Friday of the month. Check out the HREG Events page. This TXSES chapter has a strong history of keeping renewable energy in the conversation in a community dependent on fossil fuels.  Sign up to receive their newsletter and stay up to date on important events in Houston.