Our mission:

equitable access to solar energy for every Texan.
Because we envision a world where our children will grow up in a clean, safe climate, TXSES supports bold solutions to educate and inspire every Texan to adopt solar energy as part of an equitable, 100% clean energy future.
For more than four decades, TXSES has been the pre-eminent statewide organization developing free thought-leading, independent, fact-based educational materials that inspire innovation, share best practices and inform decision-makers on the critical importance of sound, favorable solar policies that will grow the industry; protect clean air; build healthy, resilient communities; support local, well-paying jobs; and lay the foundation for building a strong solar foundation for a 100% clean energy future for Texas, one community at a time.
A membership-based organization, TXSES's unique niche is exemplified in our well-established local chapters in Austin, Dallas, Houston and San Antonio. Having boots on the ground in these major metropolitan cities, which represent nearly a quarter of Texas's 29 million citizens, enables our gifted, dedicated experts to disseminate fact-based, relevant solar information
These are some of programs and projects in which TXSES is currently or has recently been involved:
Publishing our quarterly newsletter, Solar Reflector
Encouraging cities to join the SolSmart program and improve their policies related to rooftop solar
Organizing the Austin Cool House Tour, a collaboration with Austin Energy's Green Building Program, held annually since 1997
Organizing solar home tours with selected electric cooperatives and supporting local home tours organized by our chapters (see our latest "upcoming events")
Providing grants to our chapters in Austin, North Texas, Houston and San Antonio
Providing support (along with our North Texas chapter) to the Solar Car Challenge, a national competition each July for high school students that starts at the Texas Motor Speedway in Fort Worth
Using model solar car kits to teach elementary and middle school students about solar energy (video)
Did you miss the 2020 TXSES Annual Meeting? Take a look at the topics we addressed and the presentations our guest speakers shared with us.
We continue to seek organizations with which to partner to spread the message of renewable resources and conservation.
2020 TXSES Board of Directors
All members of the board except the chapter representatives are elected at large by the membership to two-year terms. Terms are staggered such that half of the board positions are elected each December. Any TXSES member may seek election to the board.
OFFICERS
Katherine Searcy – Chairman (Austin)
Micah Jasuta – Vice Chair (Austin)
Paul Gonin – Treasurer (Georgetown)
David Brearley – Secretary (Austin)
AT LARGE
Amy Olsen (Austin)
Joshua Rhodes (Boulder, CO)
John Gardner (Brenham)
Robert Moss (El Paso)
ONE-YEAR APPOINTMENT
Hanna Mitchell (Austin)
CHAPTER REPRESENTATIVES
Angela Shen – Houston Renewable Energy Group (HREG)
Rosa Orenstein – North Texas Renewable Energy Group (NTREG)
Leslie Libby – Solar Austin
Kaylyn Randolph – Build San Antonio Green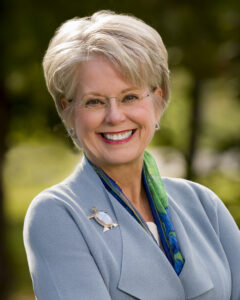 EXECUTIVE DIRECTOR –
Patrice 'Pete' Parsons