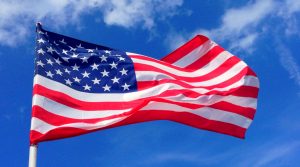 Wood Mackenzie and SEIA report a record 37.9 GW of utility-scale solar was under contract at the end of Q2
The September U.S. Solar Market Insight report from Wood Mackenzie and Solar Energy Industries Association for the end of the second quarter has been released, pv magazine reports. The volume of large-scale solar projects under contract across the nation ballooned to 37.9 GW, with 8.7 GW of these currently under construction, and 11.2 GW of new projects won contracts in the first half of the year.
The Rocky Mountain Institute (RMI) reports that renewables and storage are poised to undercut natural gas prices and increase stranded assets
Carbon-free resources are now cost competitive with new natural gas plants, according to a pair of September RMI reports, as per Utility Dive. Wind, solar, and storage have reached a "tipping point," and are price competitive alongside natural gas while providing the same reliability services. If all the proposed gas plants are built, 70% of those investments will be rendered uneconomic by 2035.
Lawrence Berkeley National Laboratory's (LBNL) annual report shows U.S. residential solar is getting bigger, cheaper, and more efficient in 2018
LBNL released Tracking the Sun, the Department of Energy's September report on the price of grid-connected photovoltaic systems. National median residential installed prices fell by 20 cents per watt (5 percent). Module efficiencies continue to grow, to 18.4 percent across all systems, a full percentage point higher than the prior year, reflecting a sharp increase in the share of monocrystalline modules.
Tight U.S. module supply in rush to beat Investment Tax Credit (ITC) step-down from 30 to 26 percent in 2020 drives price increases
A banner year for U.S. solar in 2019 has led to tight module supplies and the unfortunate side effect of rising solar module prices, reports pv magazine in this August article. The Energy Information Administration (EIA) reported that 1.4 million PV modules were shipped in the United States in June, the highest monthly volume since 2016. Wood Mackenzie reports that mono-PERC modules rose from 38.2 cents per watt in Q1 to 41.6 cents during Q2, and is expected to rise to 44 cents by the end of Q3, a 15% increase over six months.
Retail electricity providers across the country are ditching fossil fuels and offering 100 percent renewable sourced energy
Three different retail electricity providers have announced new programs to provide customers the option to buy 100 percent renewable sourced electricity, with one of the three even coming at no additional cost, according to this August pv magazine article. And while the offerings are all for 100 percent renewable electricity, the three are not made the same and feature different pathways.
Los Angeles Power and Water officials strike deal on the largest and cheapest solar + battery-storage project in the world
Just in time for Independence Day, Forbes reports that the LA Board of Water and Power Commissioners is expected to approve a 25-year contract that will serve 7 percent of the city's electricity demand at 1.997 ¢/kwh for solar energy and 1.3¢ for power from batteries. It's half the estimated cost of power from a new natural gas plant. "Goodnight #naturalgas, goodnight #coal, goodnight #nuclear."
U.S. solar installations expected to rise 25% in 2019 to 13.3 GW after record first quarter as system prices fall in all market segments
In Q1 2019, the U.S. solar market installed 2.7 GW of solar photovoltaic capacity, a 10 percent increase from 2018 and the strongest Q1 in the industry's history, the Solar Energy Industry Association reported in June. Wood Mackenzie forecasts 25% growth in 2019, which increased by 1.2 GW due largely to late project announcements in Texas that raised the state's forecast by 720 MW.
Bifacial panels win exemption from Trump tariffs, reaping significant benefits for utility-scale solar
Bifacial solar modules have been excluded from Section 201 tariffs as per a June 12 ruling by the office of the United States Trade Representative, and will no longer pay a 25% tariff on top of the cost at the point of import into the United States, pv magazine reports. BloombergNEF solar analyst Hugh Bromley said, "This could insulate almost the entire utility-scale market from tariffs. I would expect the utility-scale industry to pivot almost 100% to bifacial products."
Solar power represents the biggest threat to the U.S. wind market according to analyst
According to a Wood Mackenzie analyst, wind energy's fight with fossil fuel is transitioning to crafting a strategy to cope with solar, GTM reports in this May article. As the energy transition unfolds in the United States, it introduces new power market dynamics that fundamentally favor solar power over wind.
Beyond Coal retirements reach 289 for Sierra Club campaign
On May 9, the Sierra Club reached a milestone with their announcement of two recent coal plant retirements, bringing the number to 289 since 2010. Marking the 51st coal plant retirement announcement since Donald Trump was elected, utilities across the country have been shifting from dirty, uneconomic coal to cleaner, cheaper alternatives like solar, wind, batteries, and energy efficiency.
Utility-scale solar pricing falls 7% in 1Q19 on competition and lower construction costs
LevelTen's marketplace shows utility-scale solar power offers falling $2/MWh across five large grid operators, due to competition among developers and falling construction costs, according to this May pv magazine report. The Q1 PPA Price Index shows general price decreases for both wind and solar power in 1Q19 compared to 4Q18.
United States officially surpasses 2 million solar installations
According to a May Wood Mackenzie and Solar Energy Industries Association (SEIA) report, US solar installations surpassed two million in February. Based on their previous work, pv magazine believes that the United States will reach 3 million solar installations in 2021, and 4 million in 2023.
CEO of 8minuteenergy thinks solar energy will be nearly free in 10 to 20 years as new electricity models emerge
Thomas Buttgenbach, the CEO of 8minutenergy and a German-born physicist, is confident that solar costs will continue to decline, as reported in this May Forbes article. Even the eventual loss of the federal Investment Tax Credit will do little to slow down solar energy's long-term ascendance. Solar is already in the $20 per MWh range, well below the cost of fossil-fired alternatives.
United States now has enough solar installed to power one in 11 homes
After years of rapid growth, with enough solar to power one in 11 homes, Utility Dive notes that an April Environment America report says that cities could still generate "hundreds of times more solar power than they do today." Encouraging installations on large buildings and stand-alone utility-scale installations could help further tap cities' full potential.
LCOE for 4-hour Li-ion battery storage falls to $187 per MWh
Unsubsidized lithium-ion batteries are increasingly posing a competitive threat to traditional generating plants when paired with solar and wind projects in a number of markets throughout the world, according to new research by BloombergNEF (BNEF). This March pv magazine article observes that since the first six months of 2018, the benchmark levelized cost of electricity (LCOE) for lithium-ion batteries has plunged 35 percent to $187/MWh.
24 hour solar+storage power plants in design pipeline now, CEO reveals
In this March pv magazine interview, 8minutenergy CEO Tom Buttenbach stated that energy storage is no longer a cool feature, but something that our grid will increasingly depend upon for true 24 hour power that will replace a traditional power plant. How long until we see that? "Signing a power purchase agreement and a plant starting toward operation, I think you'll see that in the next 12 months. It's happening."
Solar Foundation releases numbers of state and local solar jobs for 2018 with Texas ranking #5
The Solar Foundation released the 2018 solar job numbers at the local level, pv magazine reports. The March report reveals some changes seen in solar jobs in recent years. While manufacturing makes up only 14 percent of US solar jobs – far exceeded by the installation sector – US solar module manufacturing is seeing a resurgence in the wake of both the Section 201 tariffs and tax reform.
Wood Mackenzie forecasts 14 percent growth in US solar installations in 2019 following a 2 percent dip in 2018
Reuters reports on the March Wood Mackenzie forecast of 12.1 GW of new US solar installations this year thanks to lower module prices, surpassing last year's 10.6 GW. Prices for US solar modules fell to 36 cents per watt last quarter from 48 cents a year earlier, according to the report. Residential installations will grow 4 percent to 2.5 GW, after rising 7 percent in 2018 to 2.4 GW
Hanwha Q Cells' Georgia solar factory, the largest in the Western Hemisphere at 1.7 GW goes online
As of February 1, Hanwha Q Cells began shipping solar panels from its 1.7 GW factory near the Georgia-Tennessee border, the second major U.S. module factory to announce production this week, pv magazine reports. When fully ramped, the factory will have the capacity to produce 1.7 GW of solar panels annually.
Solar (2.4%) and Wind (6.5%) meet nearly 9 percent of US power demand in 2018 according to EIA
Each year in February, the U.S. Department of Energy's Energy Information Administration (EIA) publishes final power generation numbers at the national  and state level. This year saw more gains for wind and solar, which now meet 8.9% of all electric demand in the United States, according to pv magazine's analysis of the EIA data.
JinkoSolar opens new Jacksonville factory producing 400 MW of mono-PERC modules annually
The third-largest U.S. module factory by capacity, behind Tesla's Buffalo gigafactory and First Solar's Perrysburg facility, opened for business in late February. JinkoSolar touts the Jacksonville factory as its most advanced, pv magazine reports, and revealed that it is the most highly automated in its fleet; even the junction boxes are attached by robots. The factory employs 200 people working in two shifts.
Bloomberg New Energy Finance (BNEF) estimates US solar installations grew 6% in 2018 to 11.7 GW, 15% higher than earlier estimates
Official results for 2018 solar deployment will be released in April, but this February BNEF estimate of 11.7 GW is sharply higher than previous estimates, reports pv magazine. Little solar growth was expected in 2018 compared to 2017 official deployments of 10.6 GW, due to factors including net metering and rate design battles, as well as four rounds of solar tariffs.
US solar jobs decline 3.2% in 2018 while Texas ranks #5 in the nation with 8% employment growth
The Solar Foundation released its National Solar Jobs Census 2018 showing US employment down 3.2 percent to 242,343 solar workers, according to this February, Wood Mackenzie report. Meanwhile, Texas solar employment rose 8 percent to 9,612 workers, ranking Texas #5 among states and #38 in solar jobs per capita.
A flurry of political activity at the state level shows what happens when governors campaign on climate action and win
US states are stepping up, shifting attention and debate from waning federal climate leadership. The 2018 midterms saw several green-minded governors either elected for the first time or reelected, and they are wasting no time pushing forward. This January Vox article suggests there is nothing but running room, as state initiatives will expand the clean energy market and eventually carry the feds along.
Global PV installations increased from 99 GW in 2017 to 109 GW in 2018 due to solar's fiercely improved competitiveness
Overall investment in solar dropped 24 percent to $130.8 billion in 2018 reports BloombergNEF in January. This reduction was due to sharply declining capital costs as BNEF's cost benchmark of installing PV fell 12 percent as manufacturers slashed prices in the face of a glut of PV modules on the market. Countries took advantage of PV's fiercely improved competitiveness, installing a record 109 GW in 2018.